José Barreiro
Assistant Director for Research and Director, Office for Latin America, Smithsonian National Museum of the American Indian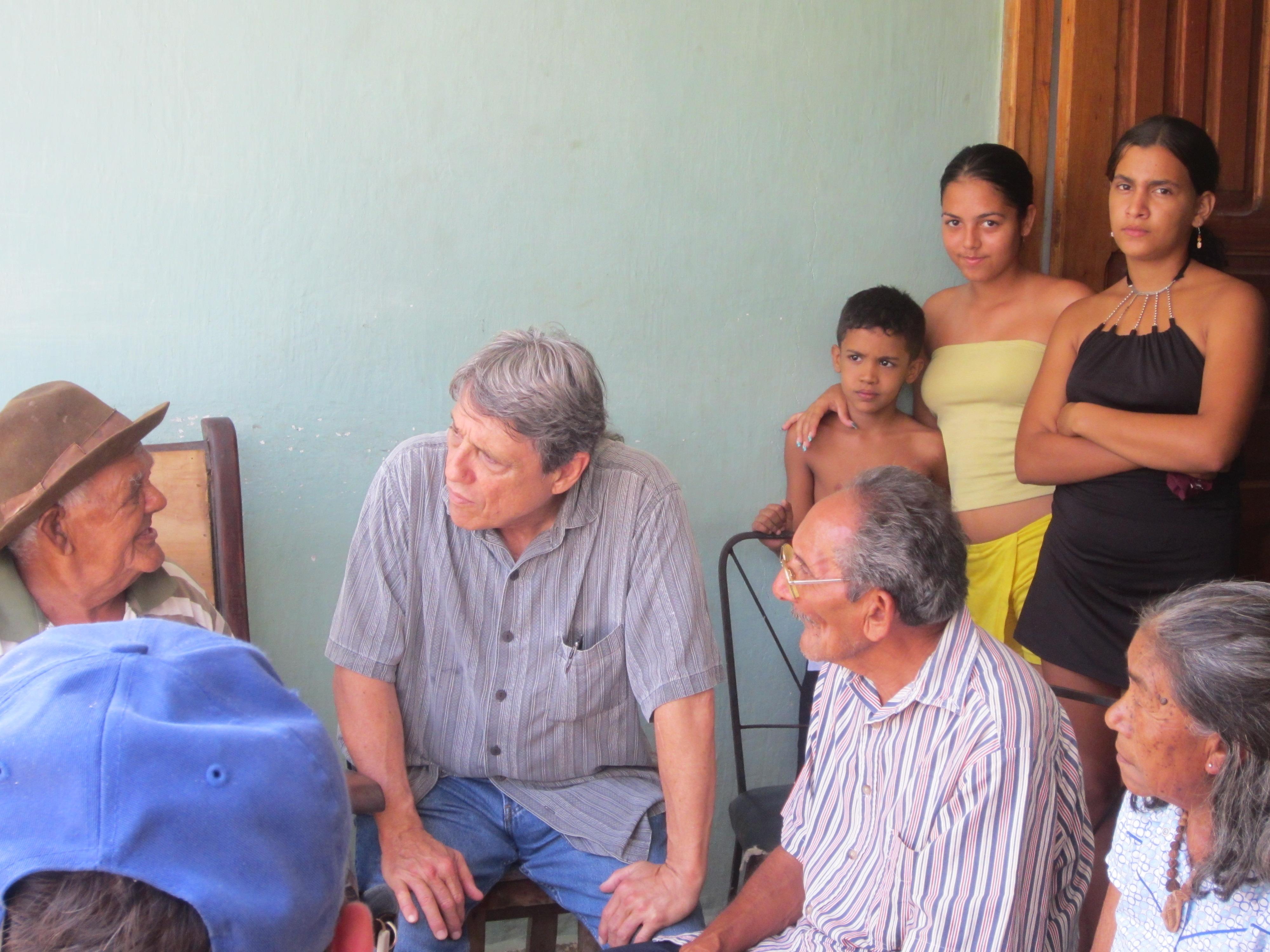 José Barreiro is Assistant Director for Research and Director, Office for Latin America, Smithsonian National Museum of the American Indian. A member of the Taino Nation of the Antilles, Dr. Barreiro is a pioneering figure in Native American journalism and publishing. He co-edited, with Dr. John Mohawk, the national Native journal, Akwesasne Notes, from 1975-1984. In 1984, he co-founded the Native American Journalists Association. At Cornell University from 1984 to 2002, he served as associate director and editor-in-chief of Akwe:kon Press and the journal Native Americas. His program at Akwe:kon developed communications and community development networks among indigenous peoples of the Americas. Dr. Barreiro's significant publications at Cornell: Indian Roots of American Democracy (1988); Indian Corn of the Americas: Gift to the World (1989); Indigenous Economics: Toward a Natural World Order (1990), View from the Shore: American Indian Perspectives on the Columbus Quincentenary (1990), Chiapas: Challenging History (1994).
Presently at the NMAI, among other work, Dr. Barreiro leads in the Caribbean Indigenous Legacies Project (CILP), which conducts research and representational activities with Caribbean indigenous communities, scholars and policy makers. In 2015, he inaugurated the signal NMAI exhibition and book, "The Great Inka Road: Engineering an Empire," (Smithsonian Institution Press). José Barreiro's other titles on American Indian topics include: "Taino," (2012, novel); "Thinking in Indian: A John Mohawk Reader" (2011), "America is Indian Country" (2006), "Panchito: Mountain Cacique" (2001), and; the Cornell University Akwe:kon-Native Americas series (1984-2003). Dr. Barreiro's association with NMAI dates to the 1980s and the museum's earliest years. In 1994, on the occasion of the opening of the Heye Center in New York, he edited Native American Expressive Culture. Recent film credits include the 2013 documentary, "Caravan of Memory," on community revitalization and the culture of the ayllu and the llama in the Quechua highlands, and "La Ranchería: Myth of Extinction," (2009) video documentary
In 2000, Barreiro left Cornell University to redesign the national Native media network, Indian Country Today, which he joined as Editor in Chief. NMAI staff members and others who read ICT have seen his byline on many journalistic articles and editorials. Among other community and national duties, he serves a member of the editorial board of Kacike: The Journal of Caribbean Amerindian History and Anthropology, and of the book series, "Contemporary Native American Communities," Altamira Press. He serves as special advisor to several Native nation and community initiatives.