An archipelago of montane forests stretches the length of the border between Nigeria and Cameroon. Rising to 1,500-3,000 meters in elevation, these cool, rainy forests provide shelter to uniquely adapted species and act as water catchments for humans and animals alike. At the Smithsonian's forest monitoring plot at Ngel Nyaki, Smithsonian is joining with local communities and the Nigerian Montane Forest Project to better understand and conserve montane forests.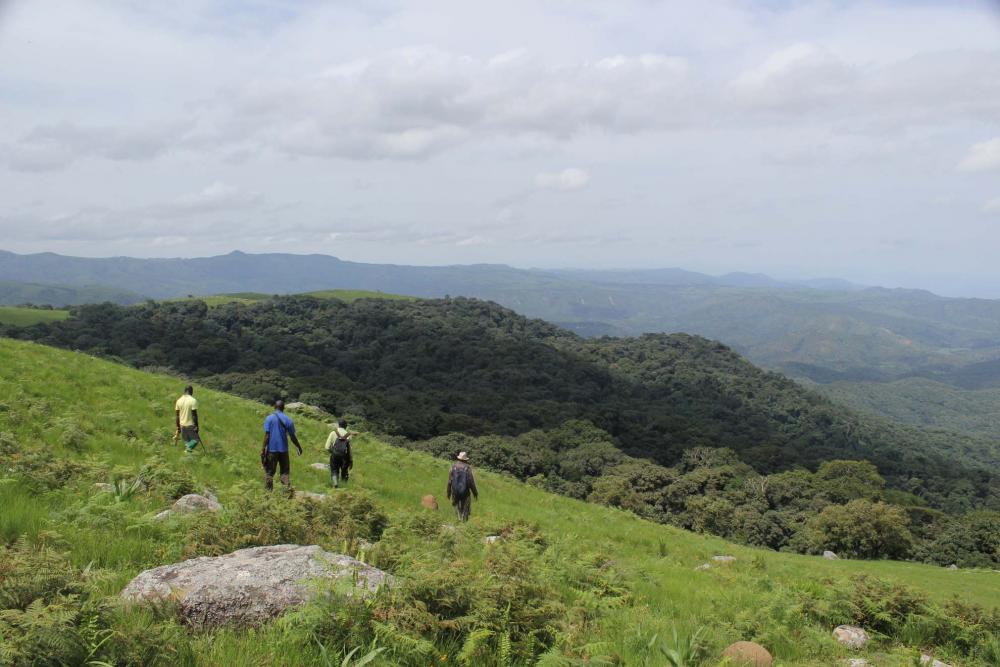 In 2014, Ngel Nyaki joined the Smithsonian's Forest Global Earth Observatory network (ForestGEO), a worldwide program of the Smithsonian Tropical Research Institute in Panama. For more than 30 years, Smithsonian scientists in collaboration with more than 100 partner organizations worldwide have been watching over the health of the planet at 66 forest plots in 27 countries, monitoring and studying tropical and temperate forest functions and the diversity of life they support.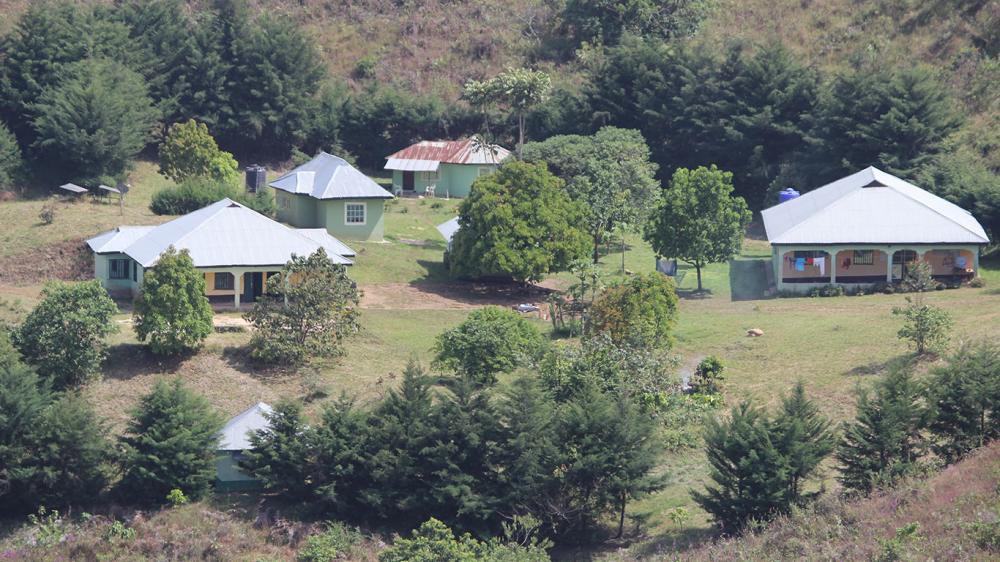 Where they once carpeted the Cameroon highlands, montane forests are now relatively rare in West Africa and they are shrinking ever smaller. Only about 46 square kilometers of montane forest now remain in Nigeria. Ngel Nyaki is one of the best representations of the typical montane forest ecosystem in West Africa and a wide range of endemic and endangered species—birds, trees and plants, and large mammals like chimpanzees—rely on the forest at Ngel Nyaki for survival.
Chimpanzees are especially iconic species of the montane forests in Nigeria and Cameroon, and many trees rely on these animals to disperse their seeds, especially trees with larger seeds. Ngel Nyaki will be home to the first long-term forest monitoring of large-seeded tree species, including Carapa oreaphila and Cordia millenii trees. Seeds from these trees were historically dispersed by large primates like chimpanzees or elephants. Elephants are now locally extinct and there remain very few chimpanzees in the area. The plot at Ngel Nyaki will study how these seeds are dispersed in the absence of larger animals. Understanding how these tree seeds are dispersed will contribute to understanding best approaches to forest restoration.
Although Ngel Nyaki is in a designated Forest Reserve in Nigeria, there has been little incentive for local communities to monitor and protect the forest in recent decades. Expanding hunting ranges, deforestation for grazing, and encroachment from human communities are threatening the forest.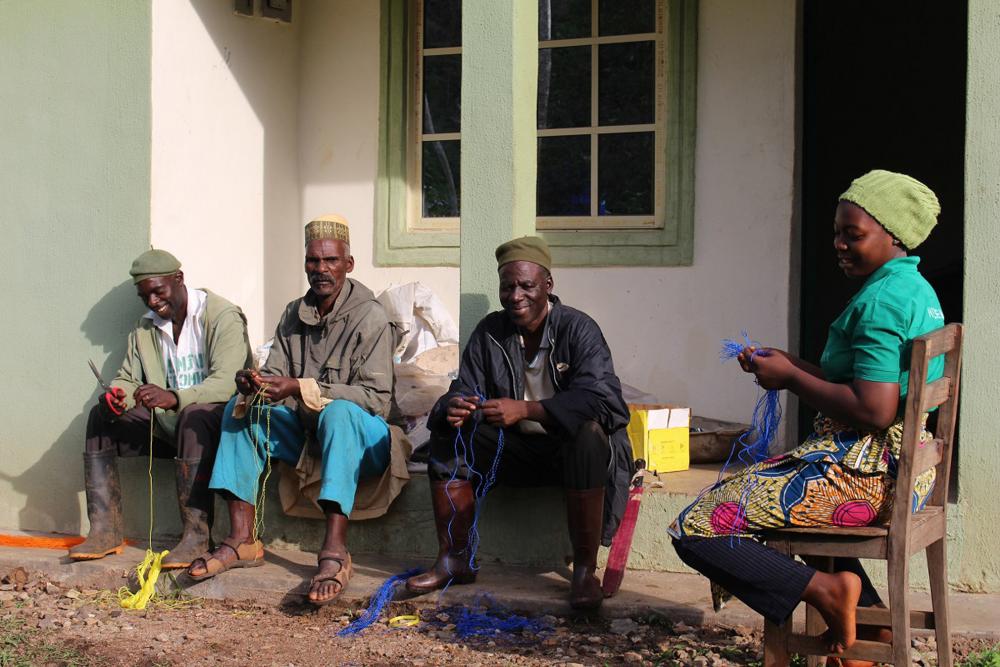 Research at the forest site at Ngel Nyaki depends on and supports the local communities who care for the forest, and provides a model for how conservation researchers and communities can work towards better montane forest ecosystem management, together. University of Canterbury, New Zealand Associate Professor and Nigerian Montane Forest Project director Hazel Chapman believes that local villagers see the plot "as their future and their children's future."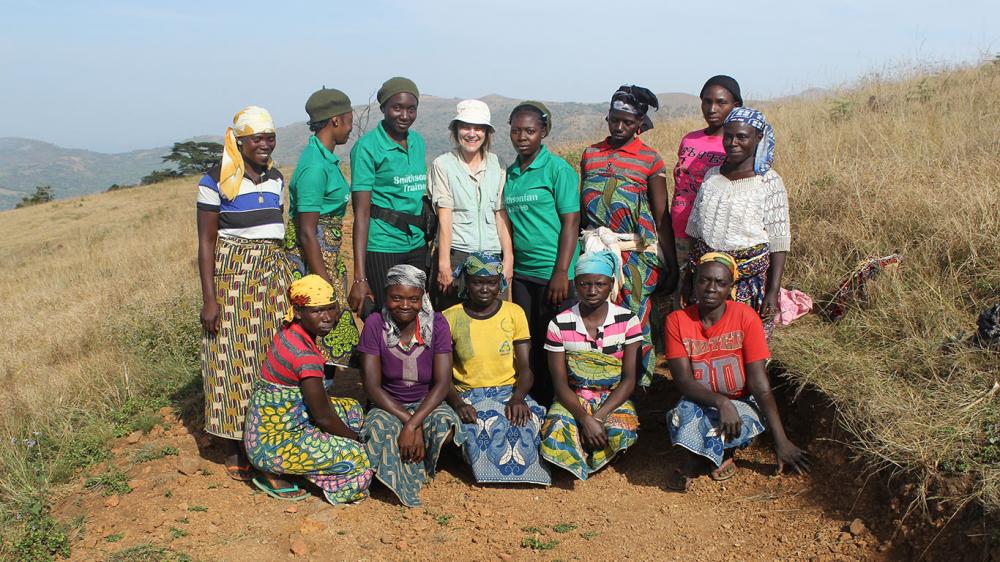 Today the site employs 22 full-time Nigerian staff, including field assistants, cooks, watchmen, managers, and photographers from the local community. Villagers from nearby Yelwa care for the nursery, photograph the site and research subjects, and enter and check data on thousands of tree measurements. Ten local villagers have been working since the 2014 establishment of the plot to mark and catalogue the entire 20-hectare forest plot. Using metal tags recycled from used roofing materials, the group finished marking and labeling every tree in the plot in December 2015.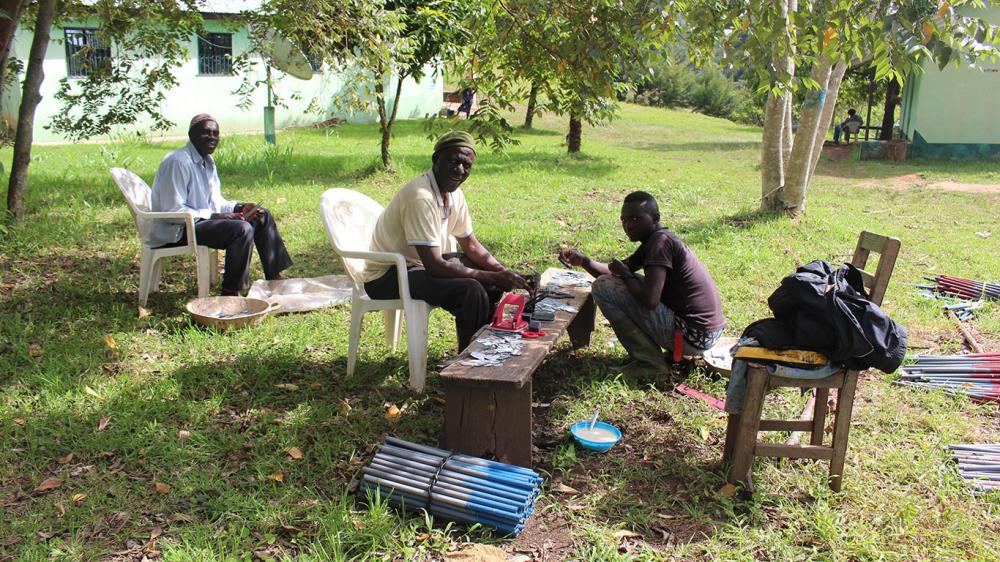 Now that the forest site has been established, long-term research projects will monitor forest dynamics and forest restoration. Students from Nigerian universities and research institutes will join scientists from the University of Canterbury and Smithsonian to engage in multi-national collaborative research. Information collected from the plot will be linked with other sites in the ForestGEO network from around the world and contribute to understanding the impacts of long-term global changes on Earth's forests.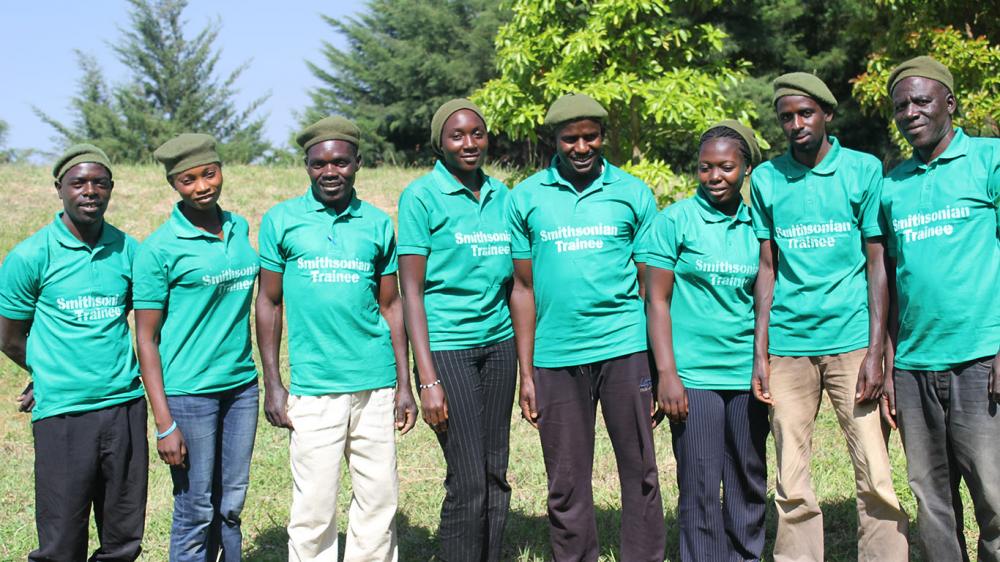 The site at Ngel Nyaki builds on the Nigerian Montane Forest Project's work in long-term forest science monitoring and capacity building and is a partnership between Smithsonian, the University of Canterbury, the Nigerian Montane Forest Project, and the Chester Zoo (UK), funded entirely by Retired General T.Y. Danjuma, of Taraba State, Nigeria.
Since the establishment of the first forest monitoring plot at Barro Colorado Island in Panama in the 1980s, ForestGEO has conducted long-term research on the impacts of climate change on global forests; guided sustainable forest management in local and national governments; and trained thousands of students and researchers from all over the world in forest science. ForestGeo Africa includes five forest monitoring plots, in Cameroon, the Democratic Republic of the Congo, Gabon, Kenya, and the most recently established plot at Ngel Nyaki, Nigeria.