Introducing the Smithsonian's new State Department Liaison, Carolyn Glassman
Dec 06, 2021 | By Ellie Bohrer
Carolyn joined the OIR team in late September to commence a two-year assignment as State Department Senior Advisor, a rotating position that resides in the Smithsonian's Office of International Relations. In this assignment, Carolyn advises the OIR Director and other senior Smithsonian leaders on the foreign policy and public diplomacy implications of the Smithsonian Institution's existing and proposed international programs, activities, and relationships which span history, art, culture, education and science. She develops strong contacts with personnel across the Smithsonian museums, research entities, and offices and advises them on international opportunities with a diplomatic dimension that often have a State Department connection. Prior to arriving at OIR, Carolyn served as the Minister-Counselor for Public Affairs at the U.S. Embassy in Tokyo, and has had an extensive career in the Foreign Service that has stretched across the globe. 
Carolyn was generous enough to sit down with me via Zoom and elaborate on some of her life experiences and how they led to her current role. We first talked about her background and what inspired her to pursue a diplomatic career. Carolyn grew up in Chicago and although she spent most of her childhood in the area with little opportunity to travel, her family nurtured her passion for creativity and culture and filled their home with opportunities to explore the world through books, music, sports, art and foreign language study. Her mother was a teacher and encouraged Carolyn to always keep learning and give back to others. This encouragement inspired a love of public service in Carolyn. By the age of thirteen she was already volunteering in elections, hitting the streets to get out the vote in her community.  
An interest in serving her country and a desire to travel led Carolyn to Washington, D.C., where she attended Georgetown University. As part of her undergraduate experience, she chose to participate in a study abroad program to Paris, France. Following two earlier visits to Canada, this was the first time she had been overseas, and it ignited her desire to see the rest of the world. This experience eventually led her to a diplomatic career, which allowed her to pursue many of her passions at once. Carolyn's first assignment was to Japan as a public diplomacy officer, where she was required to learn and utilize Japanese. She continued her public diplomacy work in South Korea, where she also studied and used Korean on a daily basis. Carolyn avidly talked about her love for language learning and the many doors it opened up for her. She personally speaks several languages, and I discovered that she even trained her dogs to respond to both Korean and English.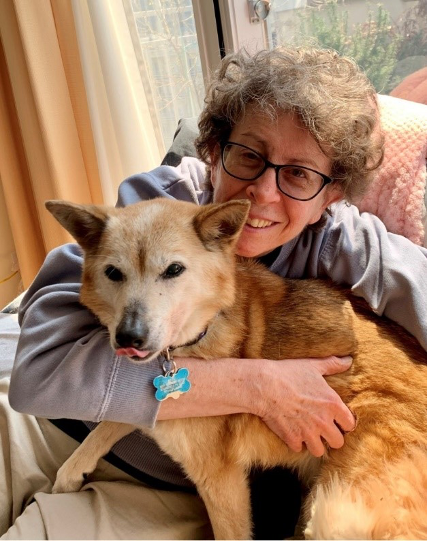 Carolyn's time in the Foreign Service took her not only to Japan and Korea, but also to Hungary and the Philippines as well. These assignments were interwoven with stints in the United States, one of which she spent teaching at Georgetown. Wherever she went, her family went, learning and adapting alongside her. As Carolyn now transitions back to D.C. after a long absence, she brings with her elements of the many countries she has lived in – her pantry is full rice noodles and mangoes, and her family still takes their shoes off at the door before entering.  
When I asked Carolyn what her first Smithsonian experience was, she remembered visiting the museums on a trip to DC in high school. As an undergrad, she biked past the Smithsonian on the way to her Capitol Hill internship and often stopped by to visit. After becoming a diplomat, Carolyn and her family lived across the street from the National Zoo, where they would take regular walks to see their favorite animals.  
As OIR's new State Department liaison, Carolyn has jumped in with no reservations and is already enjoying learning about, and supporting, many of the diverse projects and programs that the Smithsonian is undertaking with a host of partners. As she continues to meet with curators, administrators, and other staff members, Carolyn looks forward to contributing the knowledge and expertise she gained over the course of her nearly 27-year diplomatic career to support the Smithsonian. While COVID has wreaked havoc over the last year and a half, it has paved the way for a rise in virtual opportunities and collaborations around the world. Carolyn is excited to work with curators from across the different museums and units and get a behind-the-scenes preview of the ways that education can connect young people across geographic boundaries. When I asked Carolyn to describe how she feels about this latest career transition, the three words she chose were fascinated, inspired, and excited.