Brian Michael Lione
Iraq Program Manager, Smithsonian's Museum Conservation Institute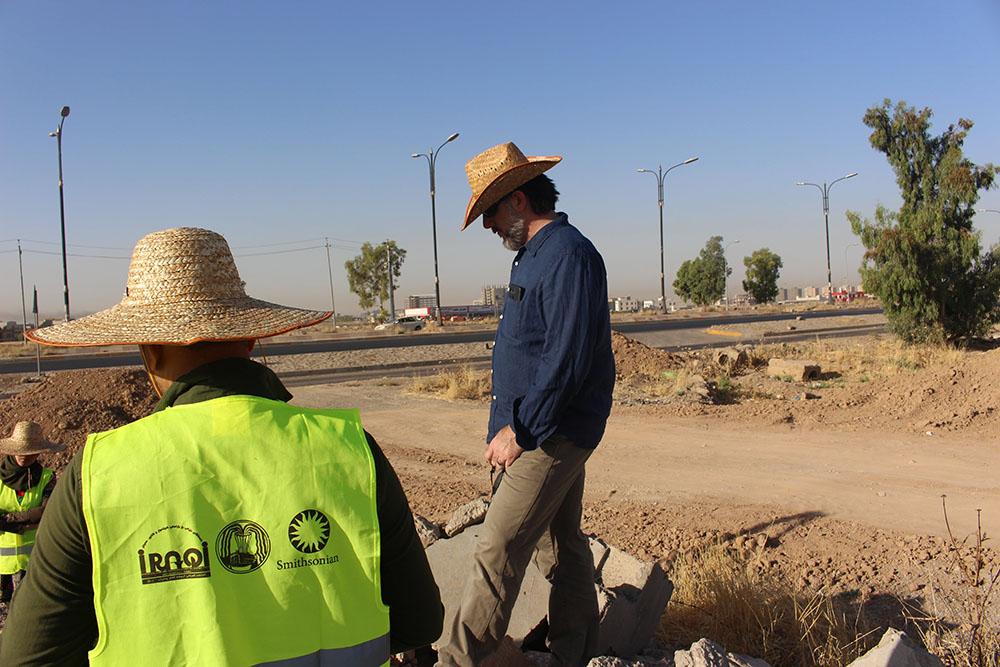 Brian Michael Lione has twenty years' practical experience in historic preservation and cultural heritage management at the local, state, national, and international levels. He is a proven leader in collaborating with various communities of professional and avocational interest, to include nonprofit, academic, governmental and nongovernmental organizations. His primary work since 2009 has been in Iraq with the Iraqi Institute for the Conservation of Antiquities and Heritage, a unique institution in the Middle East which collaborates with Iraqi professionals to develop their skills in the conservation and management of their own cultural heritage. He currently fulfills this role by working as the Iraq Program Manager for the Smithsonian Institution's Museum Conservation Institute.
Mr. Lione, through his firm Lione Heritage Consulting, LLC, also works on complex historic preservation challenges as a consulting professional. Recent clients include the University of Delaware, the University of Pennsylvania, the U.S. Department of Defense, and others. He is also an adjunct faculty member at Johns Hopkins University, where he teaches a course in cultural heritage management and leadership.
In a volunteer capacity, Mr. Lione currently serves as a member of the Board of Trustees of the US National Committee of the International Council on Monuments and Sites (US/ICOMOS) and as the chair of that organization's International Exchange Program Committee. He also is a member of the ICOMOS Working Group on Iraq and Syria, and was recently appointed the US National Focal Point for the ICOMOS Global Reconstruction Case Study Project
Brian Michael Lione served eight years in Army Intelligence in active and reserve capacities. He is conversant in Arabic and Dutch, and has working knowledge of Kurdish, German and Spanish. He holds undergraduate and graduate degrees in historic preservation from Mary Washington College and Goucher College, respectively.