Jul 15, 2015
Spark!Lab is an informal, inquiry-based learning lab for children to create, collaborate, explore, test, experiment, and invent. First introduced at Smithsonian's National Museum of American History in 2008, the program incorporates traditional science, technology, engineering and math (STEM) with art, history and creativity. Hands-on activities communicate that invention is a process, rather than a single "Aha!" moment, provide visitors with opportunities to explore the invention process and their own inventiveness, and demonstrate the central role that invention plays in history—and today.
The success of Spark!Lab led the Lemelson Center for the Study of Invention and Innovation at the Smithsonian to launch the Spark!Lab National Network, an active community of museum professionals that fosters inventive creativity in families in their own neighborhoods. And now, that effort is going global.
In 2012, Smithsonian brought Spark!Lab to Kyiv, Ukraine through a grant from the U.S. State Department. Tricia Edwards, Head of Education at the Lemelson Center, led her colleagues in opening Spark!Lab at Art Arsenal, a contemporary art museum located in the heart of Kyiv. More than 32,000 people attended Spark!Lab's opening.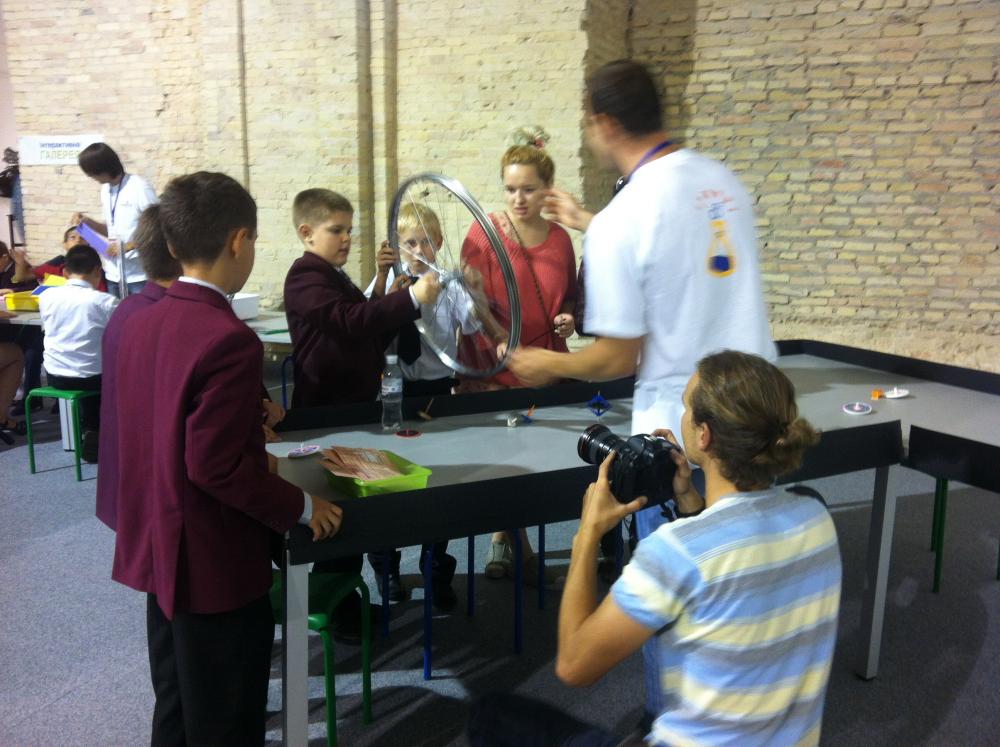 Launching a successful innovation space wasn't easy! When Tricia arrived, the space the team planned to use was 4,000 square-feet of concrete floors, bare walls, no furniture and only a single flood light in the room. Crates of items filled the interior and it was hard to imagine this space would become a vibrant hub of invention and creativity. But in just one week, the drab chamber was transformed and Spark!Lab came to life.
What truly made Spark!Lab at the Art Arsenal a success were the many Ukrainian volunteers who facilitated activities, engaged visitors in the invention process and encouraged children to recognize their own creativity. Nearly 100 student volunteers from Kyiv Polytechnic Institute, one of Ukraine's top universities and chief collaborator on the Spark!Lab project. These student volunteers embraced inquiry-based learning and developed questions to engage children in different activities. They even discussed ways to work with over-anxious parents and teachers.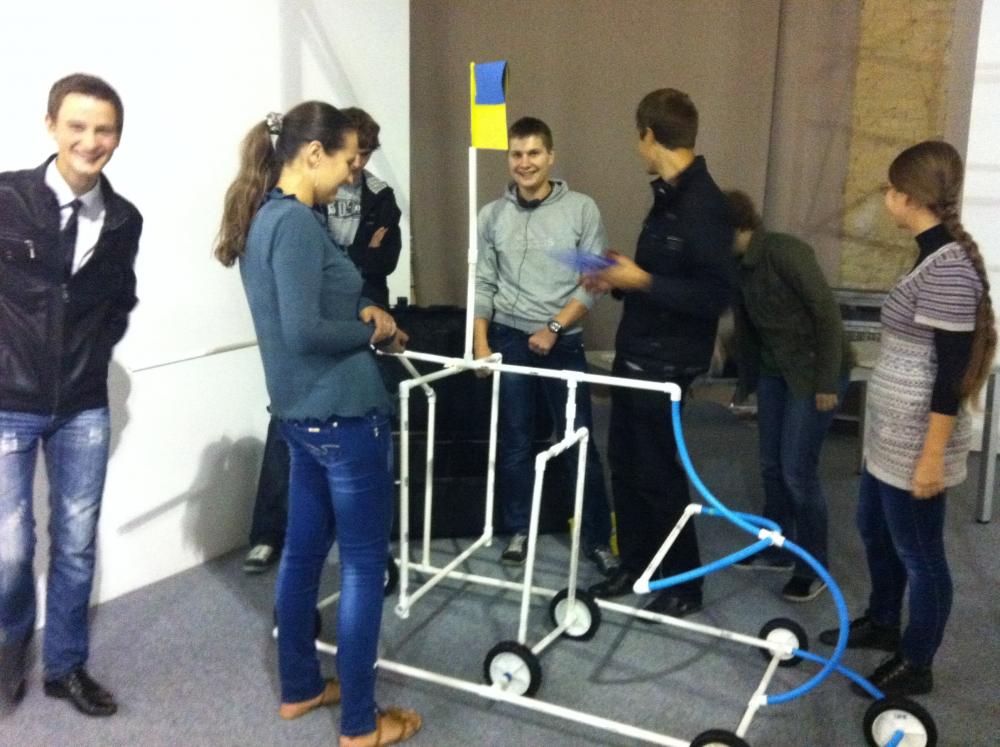 Spark!Lab at Art Arsenal was originally intended to be a temporary exhibit, but the program was so successful that the museum decided it needed a permanent, hands-on learning center for kids and families. In 2013, the Lemelson Center hosted two members of the Kyiv museum's staff and spent two weeks collaborating on a prototype of different activity ideas for a new learning lab space at Art Arsenal. Like Spark!Lab, Kyiv's Arsenal of Ideas, is designed as a place for kids and families to enjoy hands-on activities and engage in the creative process.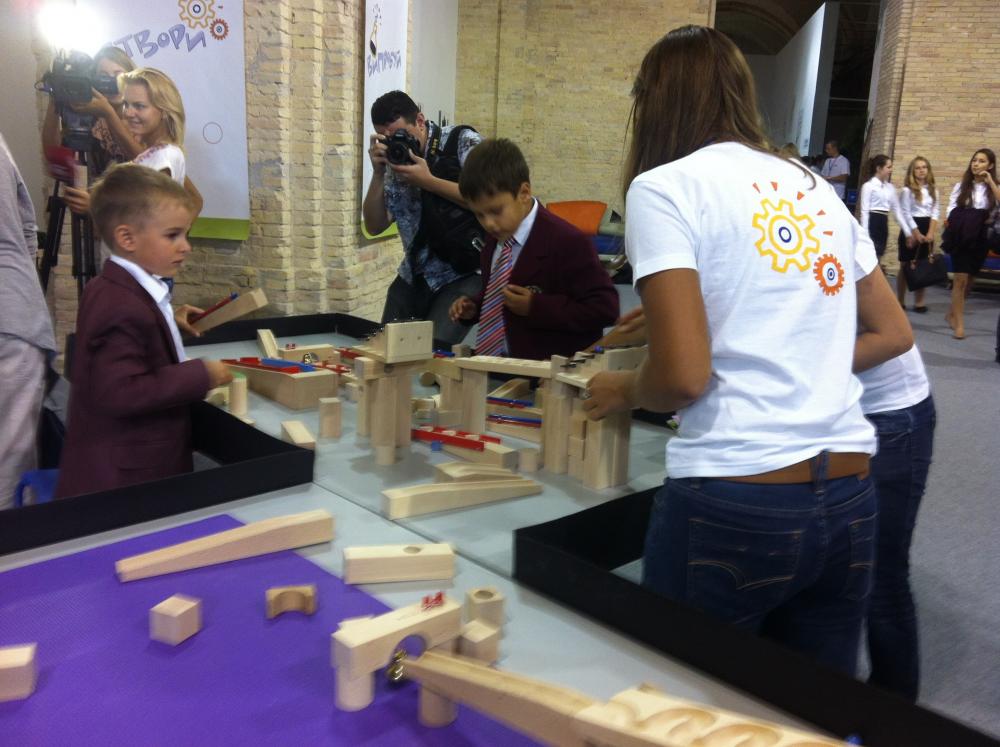 The success of Spark!Lab across the globe shows how collaboration and innovation are ideas that can translate across borders and cultures to bring children, families, businesses, museums, and governments together.