Jul 18, 2015
For 10 years, Smithsonian has been a part of the Science for Monks program to teach Tibetan monks and nuns about Western science and science education. Smithsonian supports the partnership through workshops, trainings, facilitating exhibit design and development, and continuing collaborative projects.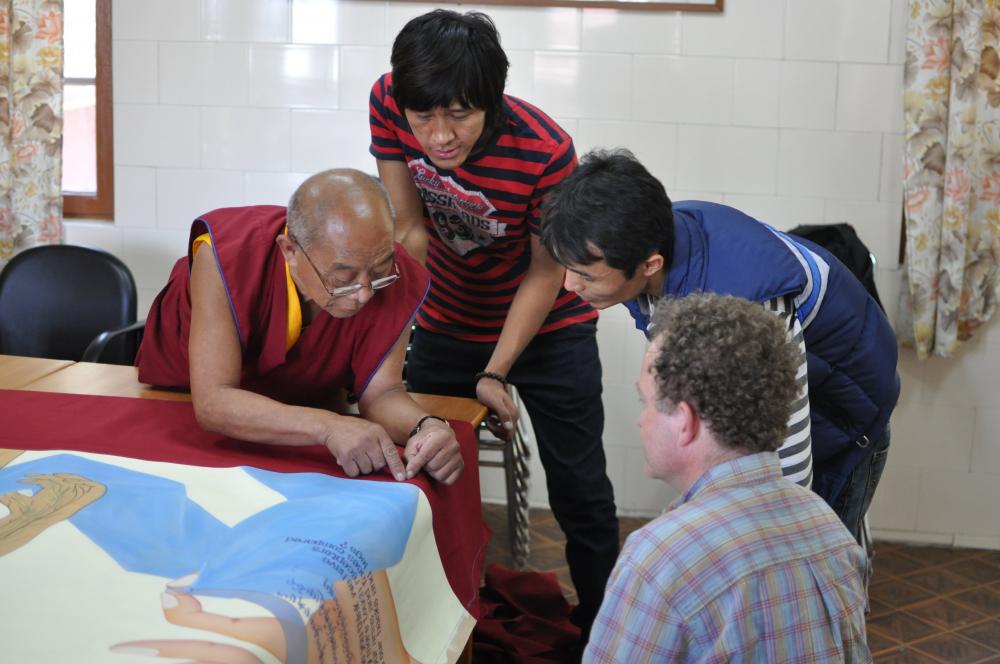 The Science for Monks project brings Western science to Tibetan monks and nuns. With support from the Sager Foundation and the Library of Tibetan Works and Archives in Dharamsala, India, Science for Monks brings together scientists, educators, and museum professionals to share Western science with Tibetan monastics. 
Historically, Tibetan monks and nuns did not study modern science as part of their monastic training. This changed in 1999, when His Holiness the Dalai Lama called for the integration of Western science into the monastic curriculum. Following this mandate, Science for Monks aims to create a true exchange of ideas, to bring Western science to Tibetan monasteries and Tibetan Buddhist perspectives to modern science.
Smithsonian teams have worked to teach Tibetan monks about Western science and science education, and develop exhibits to represent and communicate this dialogue between Tibetan Buddhism and modern science. 
Stephanie Norby, Director of Smithsonian's Center for Learning and Digital Access, traveled to India to speak with the monks and nuns about their new roles as science educators. She shared her experience creating education programming across Smithsonian's 19 museums and 9 research centers and spoke specifically with the monks about how to communicate and write about science. Stephanie initially planned a science fair to showcase the monks' and nuns' perspectives, but her monastic students instead requested that they work together on a new exhibit.  
With Science for Monks Director Bryce Johnson and colleagues from the Exploratorium in San Francisco, Stephanie and fellow Smithsonian educators Tracie Spinale and Darren Milligan, alongside Smithsonian exhibits production manager Scott Schmidt, brought this exhibit to life. The Smithsonian team worked for months with 30 monks and nuns to craft "The World of Your Senses."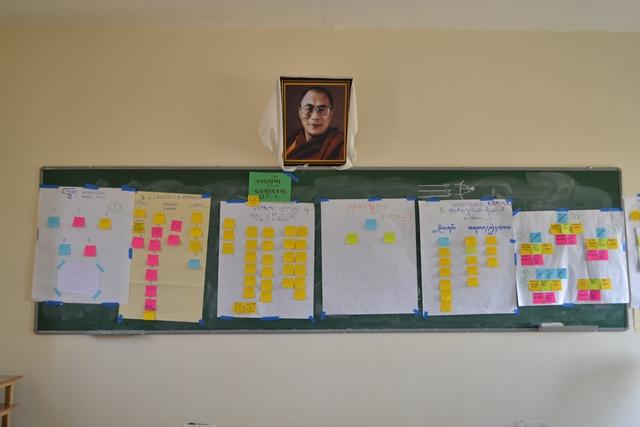 From the beginning of the exhibit development, Scott felt, "It was clear that this was going to be a unique exhibit. It felt like something unprecedented." 
Scott and Smithsonian teams sat with monks as they discussed the fundamental philosophies underpinning each visual and written element of the exhibit. Building off these conversations and drawing inspiration from the collections at Smithsonian's Freer|Sackler Museums of Asian Art, the Smithsonian team designed visual representations of Buddhist concepts and western scientific arguments. 
The Dalai Lama opened the first Science for Monks exhibit at the India Habitat Center in New Delhi in 2010. "The World of Your Senses," highlighted Western and Buddhist perspectives of the five senses. After a weeklong showing in Delhi, the exhibit traveled to Dharamsala, to the Exploratorium, to Tibetan monasteries throughout India, and was digitized for reproduction and display in Nepal. Following the success of this first exhibit, Science for Monks is integrating exhibit design and development into all monastic coursework. 
The current cadre of monks and nuns selected climate change as the subject of their next exhibit. "My Earth, My Responsibility" will showcase collaborative perspectives of modern and Buddhist science on climate change.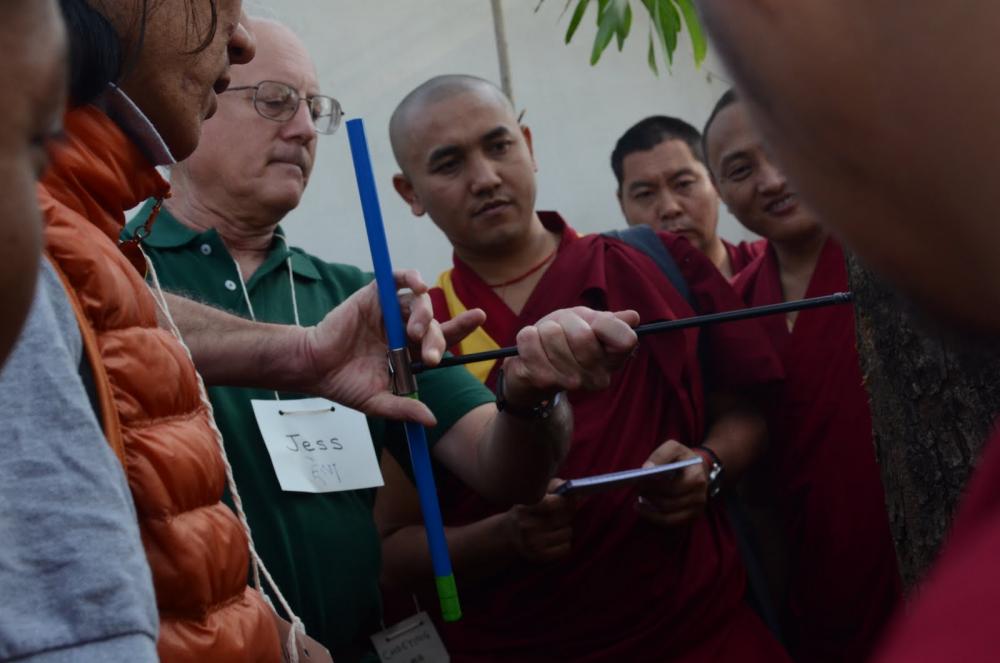 Smithsonian educator Tracie Spinale discussed climate change with the current cohort of monks and Buddhist scientists from the Library of Tibetan Works and Archives. She found that, "from a Buddhist perspective, climate change is a tremendous problem because Buddhism does not wish any sentient beings to feel suffering. This is a natural problem that the monks and nuns want to solve and feel that they can address."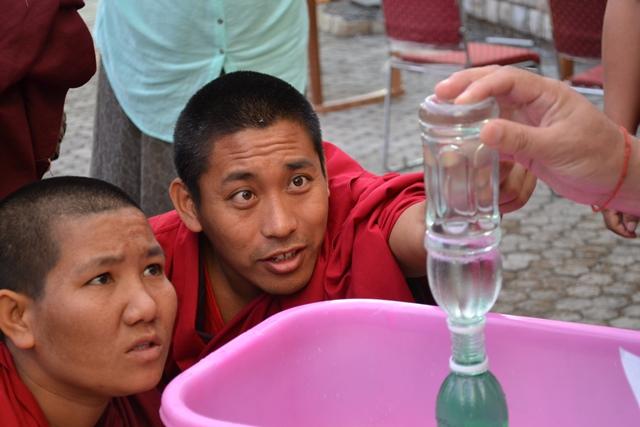 Smithsonian Environmental Research Center forest ecologist Geoffrey "Jess" Parker worked alongside the monks and nuns to determine what the main points of the exhibit might be. For Jess, a lifelong researcher of forests and the changing climate, working with Science for Monks has brought new perspectives to his research on climate change. He learned from his monastic students of the fundamental connectedness between humans and the environment in Tibetan Buddhist tradition. Within this holistic framework, the impacts of climate change are immediate and personal. This viewpoint compliments Jess's own work on climate change mechanisms. 
Each cohort of monks and nuns who complete the Science for Monks coursework becomes science leaders at their own monasteries. To date, there are seven permanent science centers in development at monastic centers throughout India, with more planned. Stephanie and Tracie work with these science centers to create teaching resources and support these new Tibetan Buddhist leaders of science education. 
These science centers will provide a platform for monks to train other monks and to share their perspectives and training with the surrounding communities. Smithsonian collaborates with Science for Monks to sustain Tibetan Buddhist perspectives on science and spirituality in India and around the world.