Part 2: Engaging Educators in Environmental Education — Earth Optimism and Indonesia TV Education Series for Educators
Jul 01, 2021 | By Chloe Tenn
Also check out Part 1: EOTV Indonesia for Students
A follow-on series to the successful Earth Optimism TV Indonesia for students last year, Earth Optimism for Educators consists of five teacher engagement sessions that ran until Earth Day 2021 in partnership with the US Embassy American Center in Jakarta, Indonesia. Each session was open to the public and featured Smithsonian experts in moderated discussion. 
Over 500 viewers tuned into the first session on March 26 which was kicked off by experts from the Smithsonian Marine Station and the Smithsonian Science Education Center discussing climate change and building a sustainable mindset. Sessions then took place every Saturday morning in April from 8:30 – 10:00 AM EST. The next sessions covered citizen and community conservation, the impact of earth optimism, and designing the future with speakers from the Smithsonian Environmental Research Center, the Smithsonian National Museum of Natural History, and the Smithsonian Conservation Biology Institute. Overall, the sessions attracted a total of 3708 views, with the most popular being the second session "Tracking Animals on the Move, Citizen Science, and Community Conservation" which brought in over a thousand views. For more detailed statistics regarding each session, see the table at the end of the blogpost.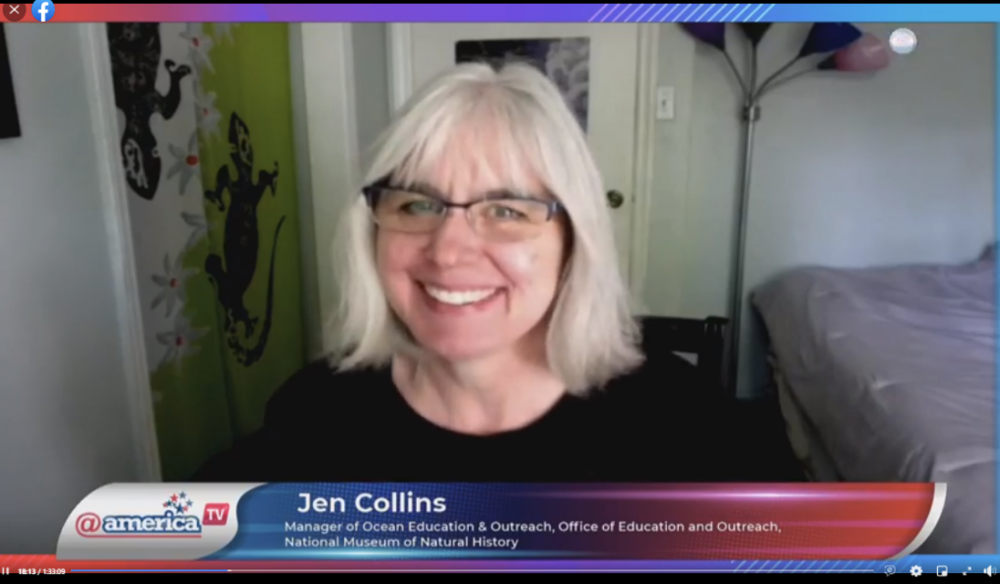 When asked about the intended goals of the series, Senior Diplomatic Advisor Susan Cleary of Smithsonian's Office of International Relations shared "I hope Indonesia sees the Smithsonian as a long term, large education partner. I would love to see this as an outcome." 
While EOTV for students was a public broadcast, EOTV for educators was online through Zoom and promoted on social media, broadening its reach. These interactive sessions hosted an audience that included Indonesia and strengthened the network of ASEAN (Association of Southeast Asian Nations) countries. Nine educator participants attended a minimum of 4 out of the total 5 sessions, earning a certificate. 


Sessions were broadcast live across multiple platforms, increasing accessibility through Facebook Live, Instagram Live, Periscope, YouTube livestream, and Zoom. As seen in the data table below, live views outnumbered registration, making this a successful collaboration with expanded reach. Total views (including live views) totaled to even more, showing the appeal of this content to educators worldwide. 
These collaborative multi-institutional efforts in embracing environmental conservation education and the philosophy of Earth Optimism continues to reach diverse audiences around the world. Ruth Anna Stolk, Founding Executive Director of the Smithsonian Conservation Commons shared "This follow-on series provided a rich way to further the reach and impact of the broadcast TV program. It was a great success."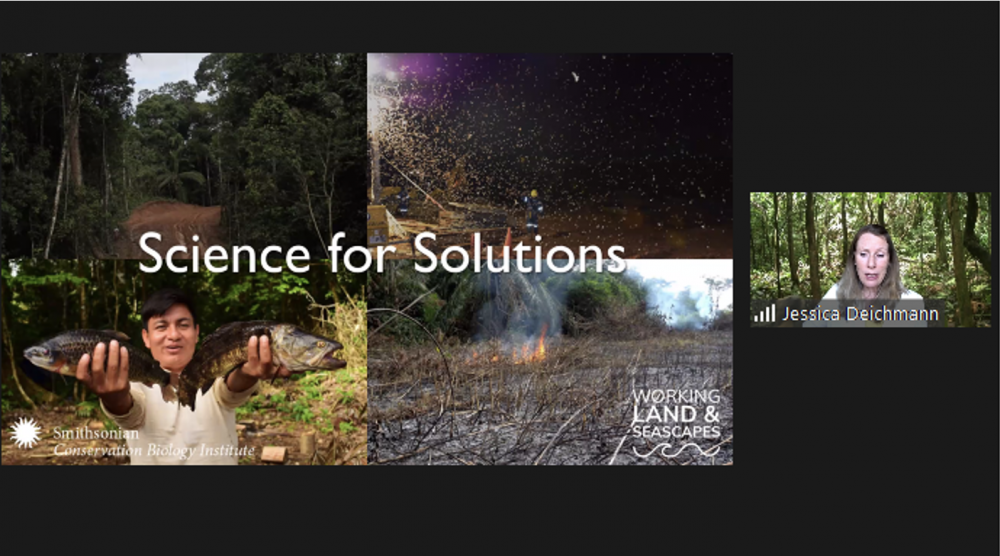 The full session lineup and links to video recordings and resources are as follows:
Climate Change: Building a Sustainable Mindset
Tracking Animals on the Move, Citizen Science, and Community Conservation
Building Conservation Capacity
Thinking Big: The Impact of Optimism
My Career in Conservation and Designing the Future 
Session 1: Follow On Resources
•    Smithsonian Ocean (https://ocean.si.edu/)
•    Ocean Literacy Principles (https://www.marine-ed.org/ocean-literacy/overview)
•    NOAA Fisheries (https://www.fisheries.noaa.gov/outreach-and-education)
•    Project Wet/Wild (https://www.projectwet.org/)
•    SMEE Distance Learning Resources (https://naturalhistory.si.edu/research/smithsonian-marine-station/smiths...) 
Session 2: Follow On Resources
•    https://www.inaturalist.org/
•    https://learninglab.si.edu/
•    https://www.zooniverse.org/projects/serc/invader-id
•    https://www.zooniverse.org/projects/emammal/emammal
•    https://www.zooniverse.org/projects/laurasoul/fossil-atmospheres
•    https://identify.plantnet.org/
•    https://www.xeno-canto.org/
•    https://garuda.ristekbrin.go.id/
Session 3: Follow On Resources
•    Spark!Lab digital invention challenges: https://www.instructables.com/member/SparkLab_SI/
•    Smithsonian Learning Lab: https://learninglab.si.edu
•    Lemelson Center website: www.invention.si.edu 
•    Lemelson Center youtube channel: https://www.youtube.com/channel/UCtTJ8Ua2lpfGkF6cPKkf-7A
•    Invent It Challenge: https://inventitchallenge.cricketmedia.com
•    Lemelson Foundation invention education landing page: https://inventioneducation.org
•    Framework for invention education: https://inventioneducation.org/framework-for-invention-education/
•    History of the invention of the pacemaker - highlight from Lemelson Center exhibition Places of Invention: https://americanhistory.si.edu/visitor-guides/places-invention/medical-a...
•    National Zoo: https://nationalzoo.si.edu/
Session 4: Follow On Resources
•    http://bionesia.org/
•    https://naturalhistory.si.edu/education/live-video-programs/archives
•    https://naturalhistory.si.edu/education/youth-programs/earth-optimism-te...
•    https://naturalhistory.si.edu/education/teaching-resources/life-science/...
•    https://naturalhistory.si.edu/education
Session 5: Follow On Resources
•    Step Inside a Supernova - Smithsonian Learning Lab game 
•    Secrets of the Sea – Smithsonian Learning Lab game