Jan 06, 2016
In 2014, former Smithsonian curator Masum Momaya, Ed.D. brought a version of the Smithsonian Asian Pacific American Center (APAC)'s exhibition, Beyond Bollywood: Indian Americans Shape the Nation, to India. The exhibition, which toured abroad in partnership with the U.S. Department of State, showcases Indian American contributions to American history and breaks down stereotypes about Indian Americans. The tour through India presented Masum an opportunity to find points of contact and commonality with an international audience and added her perspective to American cultural diplomacy efforts in India.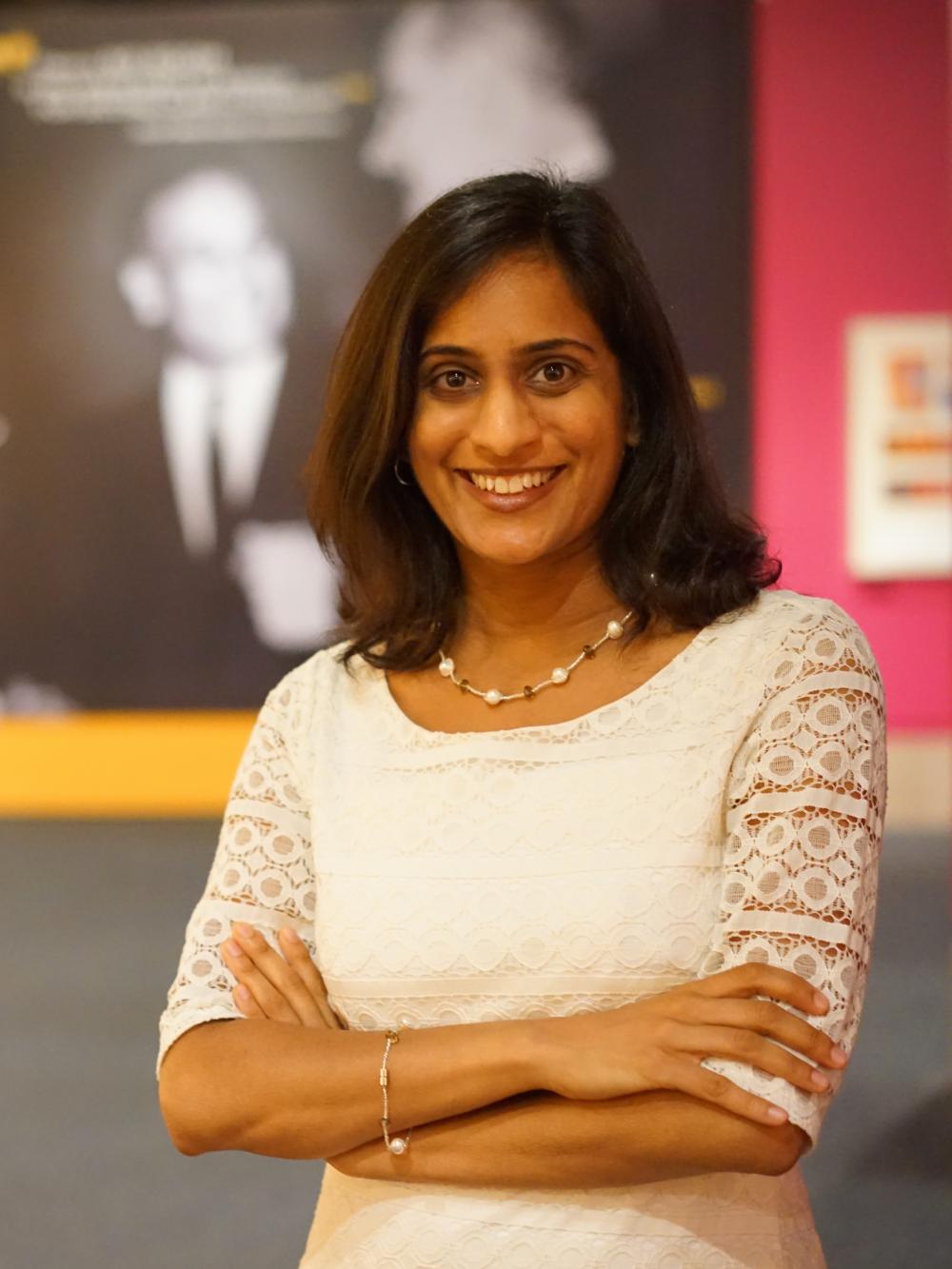 Beyond Bollywood's tour in India built upon the Smithsonian's deep, longstanding ties in India, which span the 1985 Aditi: A Celebration of Life festival, to former Secretary S. Dillon Ripley's decades of ornithological research in South Asia, to the more recent Yoga: The Art of Transformation exhibition. Beyond Bollywood presents an underrepresented facet of this relationship by focusing on Indian Americans, who straddle cultural, economic, and social borders between the U.S. and India. By presenting this history and celebrating the cultural diversity of the U.S. on its tour through India, Beyond Bollywood rooted the Smithsonian's approach to cultural diplomacy in an appreciation for diasporic cultures and cultural exchange, including through conversations Masum had with activists, artists, and journalists.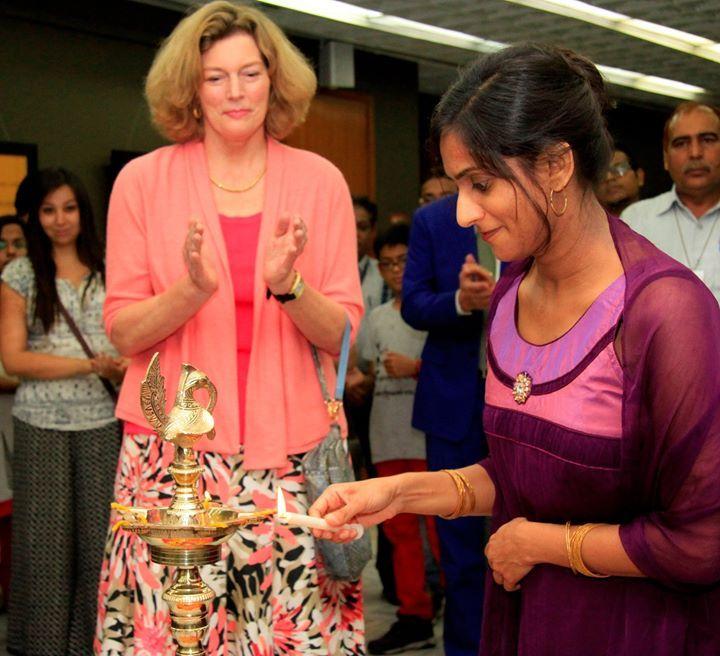 The Smithsonian collaborated with members of the Indian diaspora community in Washington, D.C. on Beyond Bollywood. Leaders of the community approached the Smithsonian about supporting the creation of an exhibition about Indian Americans, an exhibition that would be a first for the museum. The community supported the exhibition not only financially, but also by supplying photos, artifacts, documents, art, and music connected to the histories of the more than 3.3 million people in the United States today who trace their roots to India. Combining these donations and loans with scholarly research, APAC carefully pieced together the exhibition over the course of six years. In addition to drawing upon resources in university and public sector archives, Masum crowdsourced items from homes, places of worship, and community centers. She named the exhibition Beyond Bollywood: Indian Americans Shape the Nation to ground Indian American stories in U.S. history and indicate that the exhibition would take visitors beyond stereotypes about Indian Americans conveyed through popular culture representation.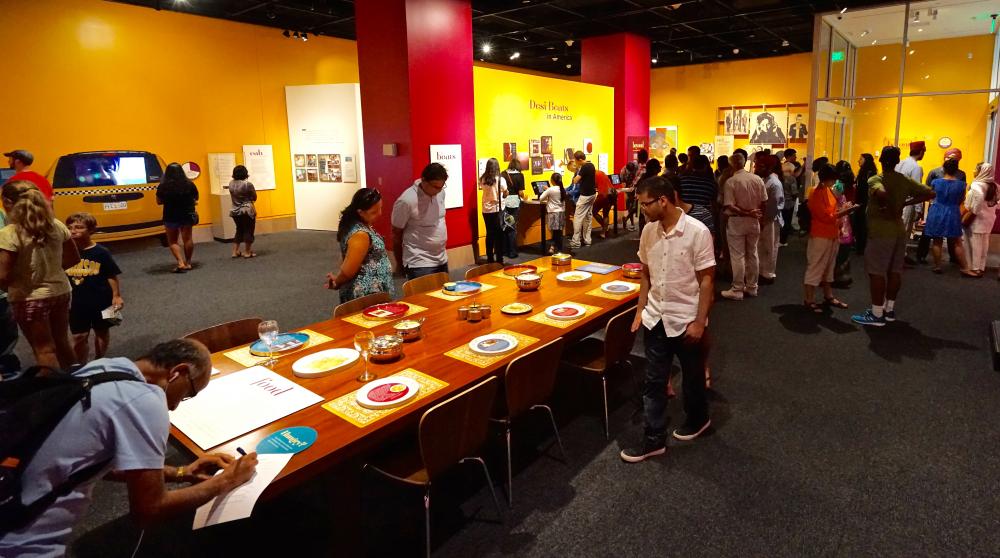 Beyond Bollywood opened at Smithsonian's National Museum of Natural History in February 2014. Described by the Washington Post as "immaculately and immersively designed," several million people viewed the exhibition. The U.S. Ambassador to India visited soon after its opening and suggested that Beyond Bollywood travel to India, with the U.S. Department of State sponsoring Masum's travel and fabricating and installing the exhibition abroad. The U.S. Embassy and Consulates in India organized a diplomatic tour in the fall of 2014 through four cities in four regions of India: New Delhi, Goa, Chennai, and Kolkata.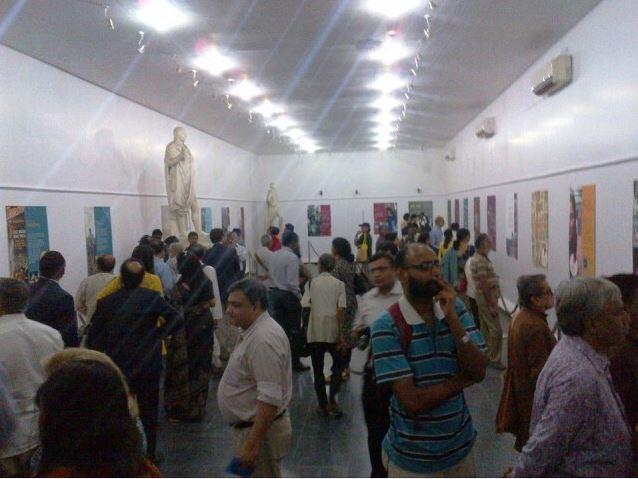 As Masum toured with the exhibition, she remarked on the openness and quality of dialogue it initiated. Artists and activists shared ideas about how to raise public consciousness by addressing controversial topics in their work. Journalists and historians were interested in her curatorial process as they figured out how to better tell their own stories. People working in women's rights, members of the LGBTQ community, and others were able to speak freely and ask questions of Masum. Fifty years ago, cultural diplomacy was viewed as a way of persuading foreigners of American interests, but as Masum learned and reflected on her experience, "Perhaps 21st century diplomacy is about conversation rather than persuasion. In fact, perhaps it has always been this way, especially for curators."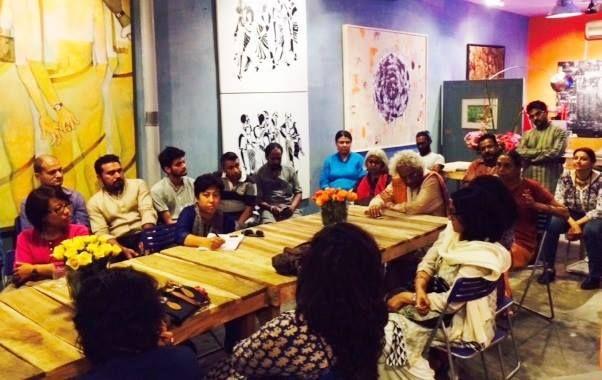 The Smithsonian reputation undoubtedly helped opened doors and encourage these conversations. As a Smithsonian curator, Masum found people regarded the Smithsonian with great trust and regard, allowing for open and frank discussions. As she spoke with visitors at the openings of the exhibition in India, Masum reflected, "this is what diplomacy is: discovering common ground and intersections…just as in America, the public in India did not want to be simply talked at, they wanted to engage and interrogate." The Smithsonian offered both a trusted facilitator and a sense of credibility to kick-start these conversations.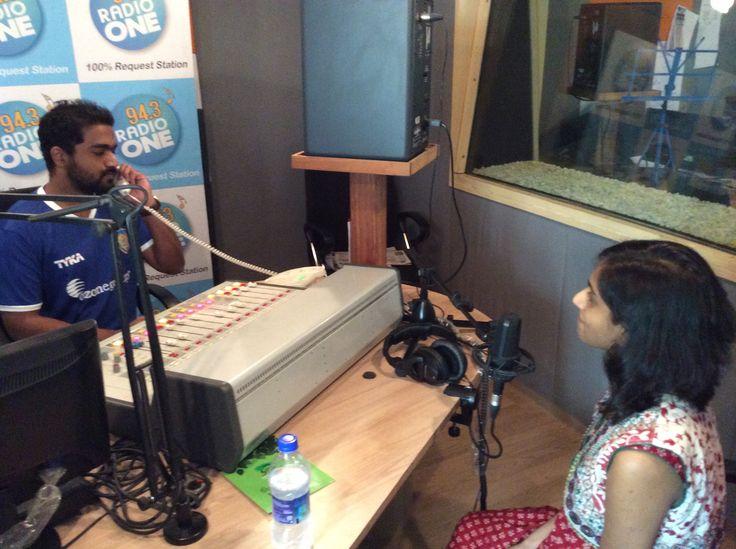 Although Beyond Bollywood took six years to create and stage in Washington, its opening was only the beginning. According to Masum, "When you open an exhibition, that's the midpoint. The purpose of it is to be provocative, not exhaustive. It's about opening up a conversation and that's what diplomacy is as well." She hopes that the exhibition planted cultural and conceptual seeds in its audience, introducing ideas and aspirations that might make big differences down the road when it comes to diplomatic relations between these two countries. She hopes these seeds continue to germinate as the exhibition continues to tour in India today.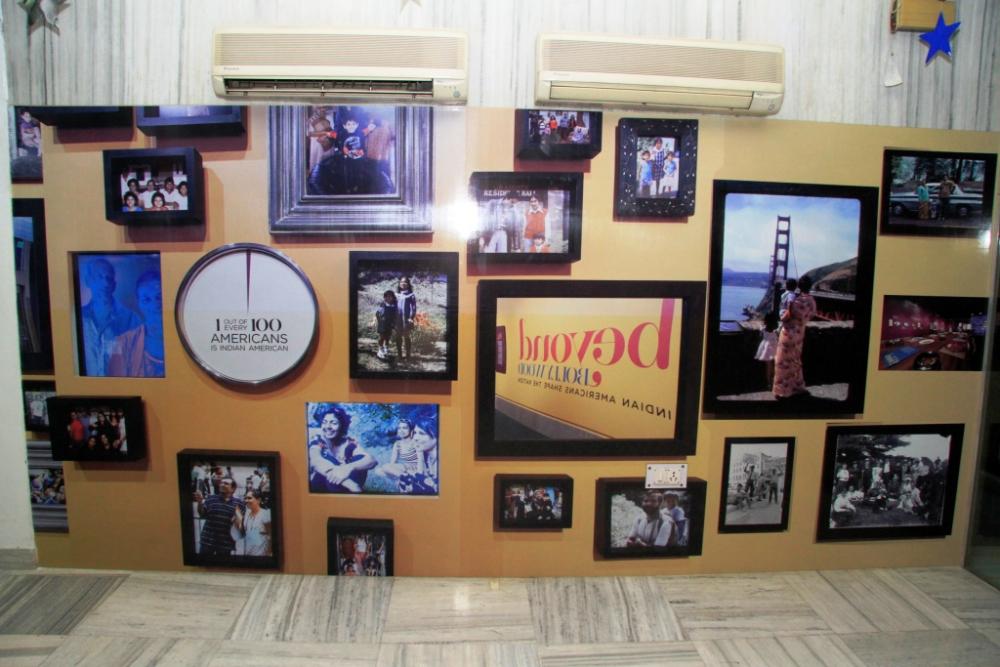 So how can a traveling exhibition about history and culture influence geopolitics? For Masum, "diplomacy usually occurs between nations, but more than ever in the 21st century, people, ideas, and cultures are transnational and they transcend state interests. As people who are often forced to make categories and coherence out of complexities, curators are and have long been cultural diplomats." The exhibition transcended international boundaries, and brought real and nuanced representations of Indian Americans to an Indian audience. People from the Indian diaspora community in D.C. were elated at the exhibition's enthusiastic reception in India, and some even visited the exhibition on tour. By taking Beyond Bollywood to India in partnership with the U.S. Department of State, Masum was able to open interpersonal cultural dialogue and exchange beyond the National Mall.