Jul 14, 2015
Museums serve a variety of purposes and missions — they can be spaces for exploring, learning about the wider world. and building local communities. Smithsonian education and outreach specialists travel to countries like Oman to help peers bring engaging programs to visitors of all ages. Through workshops, trainings, and ongoing conversations with local staff, Smithsonian works to build education and outreach capacity at museums all around the world.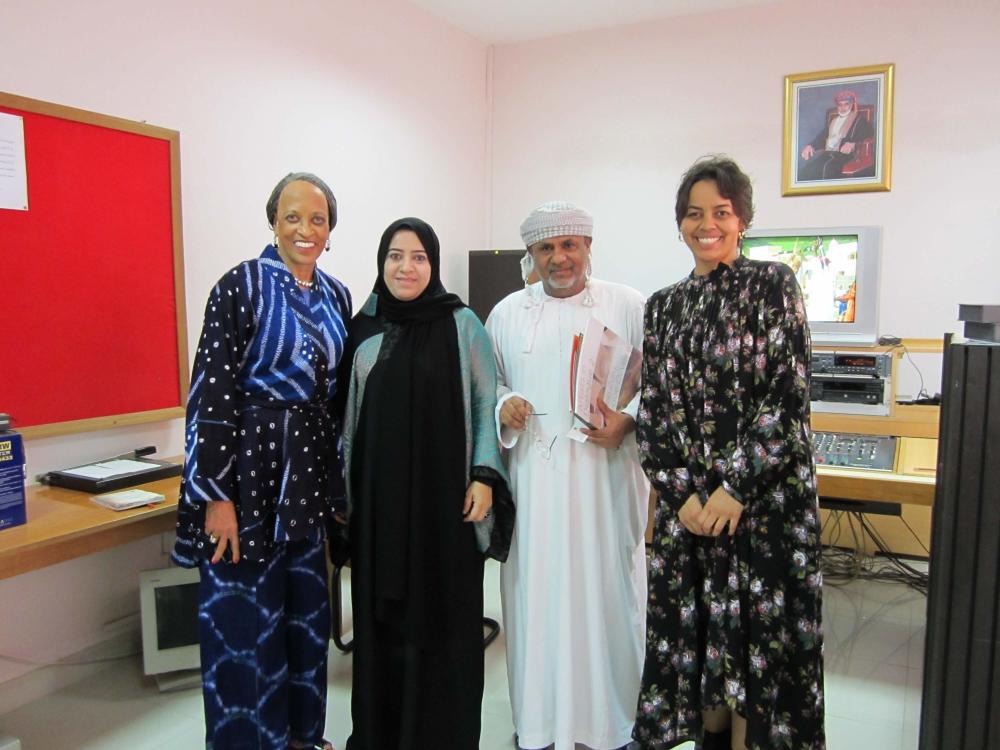 It's an exciting time to be in museums. Visiting museums today is radically different than it was twenty years ago. Smithsonian museums introduce new programming and explore creative ways to engage new audiences every day, working with museum colleagues around the world to share Smithsonian expertise in creating exciting and engaging museum environments for visitors.  
Former Smithsonian National Museum of African Art Education Specialist Nicole D. Shivers recently traveled to Muscat, capital of the Sultanate of Oman, to teach workshops on public outreach and education to Omani museum professionals. Nicole designed workshops to create museums that visitors love.
Using real world examples from her work at the Smithsonian National Museum of African Art, Nicole guided participants through the processes of building and implementing programs that inspire. She also brainstormed with Omani participants ways to bring programs to Oman that could resonate with local audiences and appeal to all ages: families, children, teenagers, and school groups.  
"While museums have historically been focused on collections, a successful museum today is not just relaying information on a plaque," says Nicole. "Nowadays it is about making memories for visitors. We help to create compelling experiences to engage all ages, impart knowledge and leave an impression."
She spoke with Omani peers about methods to build the best museum experiences for visitors, and how to create effective special events for the public. Nicole emphasized the importance of recognizing and studying how museums are rapidly changing in all of these facilitated workshops.
Nicole also discussed how to carefully (and discretely!) observe how visitors understand what they see, how staff interact with visitors, what part of exhibits attract attention, and how accessible exhibits are to different groups and individuals. She accompanied participants to museums in Muscat, where they evaluated how exhibitions and museums effectively welcome visitors.
This training was a precursor to a series of multi-year programming with the Sultan Qaboos Cultural Center in Washington, D.C., "Connecting the Gems of the Indian Ocean: from Oman to East Africa." This partnership supports programming and outreach related to the historic and artistic riches of Oman, including a new ballet, an opera, musical performances, a documentary film, school outreach and exhibits.
New technologies are making access available to visitors on site in new ways and to digital visitors online, from anywhere in the world. Museum training programs like the one in Muscat strengthen museum programs in Oman and inspire peer institutions and colleagues in the Gulf and the wider region.