By Isabella Roden
At 700 physical spaces housed in libraries, universities, cultural centers, as standalone buildings or in embassies and consulates around the world, the U.S. Department of State's American Spaces program supports places where people can exchange ideas and experience and learn about American culture, history and values. These are places where visitors—especially young people—can learn about the United States, access the open internet, build job skills, and participate in dialogue with each other and Americans in a safe environment. A visitor to one of these spaces may find local young adults learning how to write a resume, practicing English, or discussing the impacts of climate change on their own lives.
Since 2012, visitors to a dedicated number of these American Spaces have been able to access and enjoy the world of the Smithsonian through curated content and redesigned physical spaces as part of the American Spaces Assessment and Redesign Project, a partnership between the Smithsonian and the State Department's Bureau of International Information Programs. Through this partnership, Smithsonian design and content experts are creating new tools for public diplomacy, including physically dynamic spaces that welcome visitors and curated Smithsonian content about American culture, democracy, civic engagement, entrepreneurship, race relations, art, education, and more. Through this project, visitors to American Centers, Information Resource Centers, American Corners, and Bi-national Centers can experience the Smithsonian in their own cities and learn about U.S. history and culture through a Smithsonian lens.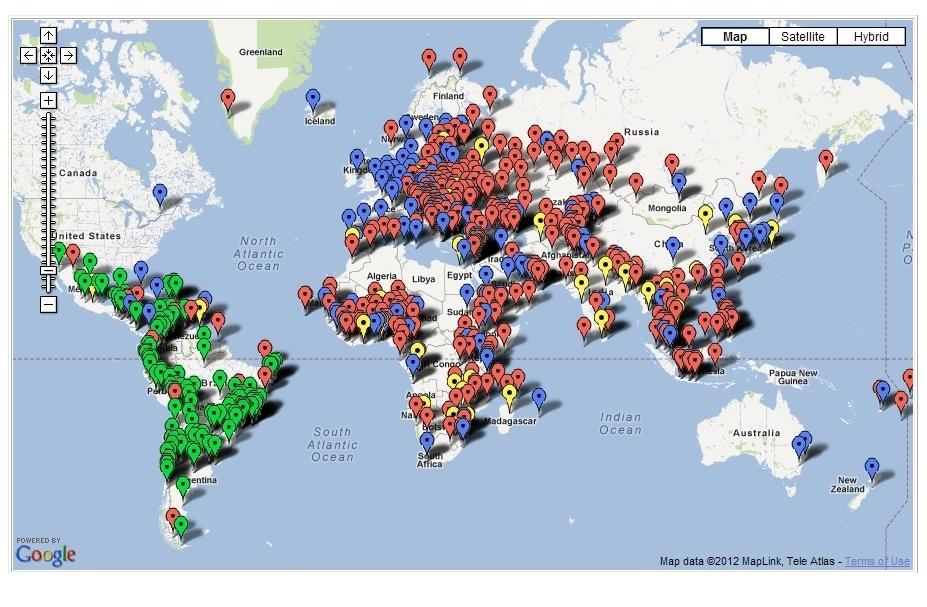 For almost a century—since the 1927 creation of the first "Bi-national Center" in Argentina—American Spaces have been places to engage with American culture, experience a Thanksgiving dinner, or learn English. They are a key tool for building mutual understanding between Americans and international audiences, and exemplify the U.S. commitment to a core tenet of democracy: the citizen's right to free access to information.
For many years, creative and dedicated State Department staff cultivated these spaces themselves with resources available locally; consequently, an experience at an American Space in Santiago, Chile, might have little in common with one in Jakarta, Indonesia.
Since 2012, Smithsonian and State Department teams have been traveling together to American Spaces all around the globe with a renewed focus to create a stronger, more cohesive network of spaces better able to serve communities and young people. On site visits and through virtual conferences, Smithsonian teams are meeting with Embassy and local staff, assessing existing spaces and needs, and providing recommendations to create spaces that inspire visitors. Building on focus group evaluations and interviews, Smithsonian teams are optimizing spaces for multiple uses and providing multi-day trainings on how to use Smithsonian content in programs for visitors. The American Spaces partnership draws on Smithsonian's expertise from across our museums and research centers – from the redesign of the physical space emphasizing a sense of innovation and inspiration, to the curation of Smithsonian content used as a resource for staff and visitors. Led by the Smithsonian's Office of International Relations, Smithsonian teams have visited two dozen American spaces, on every continent except Antarctica!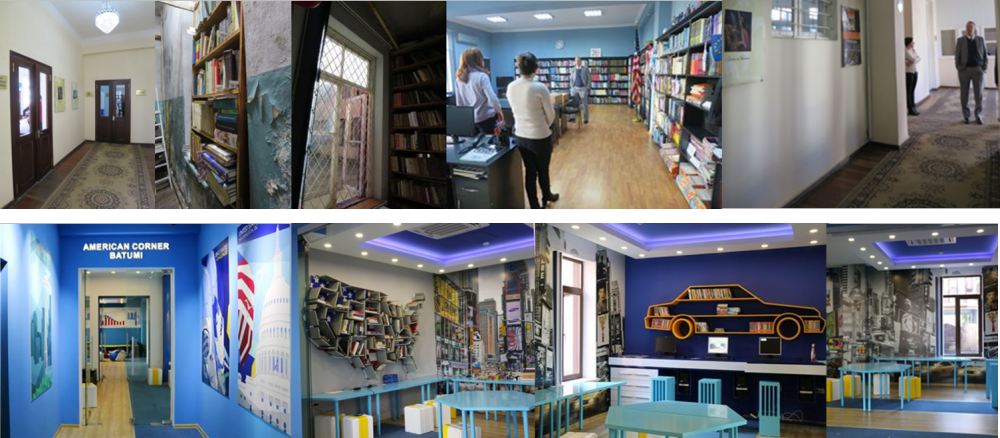 The Smithsonian also learns from past successes of existing American Spaces locations to inform the project. On a visit to an American Space in Ho Chi Minh City, Vietnam, Aviva Rosenthal, a Senior Advisor in Smithsonian's Office of International Relations, visited a volunteer-led resume-writing program attended by more than 300 young people. This workshop provided a model for addressing one of the key focus areas for American Spaces: engaging with young people in ways that are relevant to them. Inspired by what she saw in Vietnam, Aviva considered, "How can we use Smithsonian resources and skills to make this kind of information accessible and available to the entire network?"
Aviva turned to the innovative team at Smithsonian's digital media lab and maker space ARTLAB+, at the Smithsonian's Hirshhorn Museum and Sculpture Garden in Washington, D.C. Amy Homma and the team at ARTLAB+ created an "Entrepreneur Incubator" guide for American Spaces visitors. Their Entrepreneur Incubator lays out programming to help equip participants with experiences and skills that will help them in starting new businesses or finding new jobs, focused around five pillars: Drive, Development, Community, Marketing, and Operations.
"It has been rewarding to see the impact of this work in real life, seeing the connections people make and how they end up using our content, how they adjust it to their own cultural traditions," Amy reflected recently. State Department staff in Indonesia recently used Entrepreneur Incubator in a pilot program that lasted 9 months, and a space in Brazil built an entire summer camp for teens around the guide.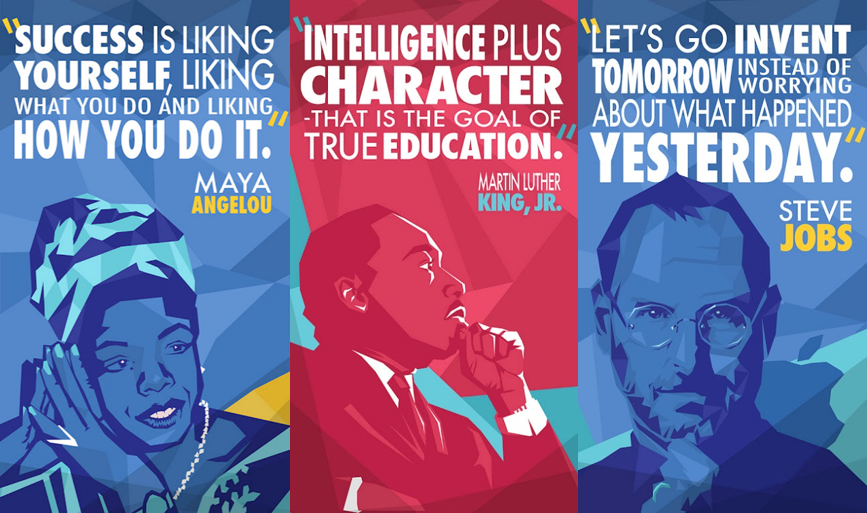 While Amy and Smithsonian educators and curators are creating bespoke content, programming guides, and educational toolkits, Smithsonian designers are offering recommendations to create a cohesive global look and feel for American Spaces.
Chief of Design for the Office of Exhibits at the National Museum of Natural History Mike Lawrence first visited an American Space in 2011, when he consulted on the remodel of the "@america" space in Jakarta, Indonesia. An architect by training, Mike is involved in the creation of exhibits at Smithsonian that range from huge dinosaur halls to individual interactive displays. After assessments and meetings to determine local needs, he created recommendations to improve the look and feel of @america, promoting more efficient use of space and delivering a fresh take on bringing "America" into this public diplomacy space 16,000 kilometers from Washington. "The work on @america really set the stage for what followed," Mike says. Following the success of the @america project, the Smithsonian and the State Department partnered together on the larger assessment and redesign for the entire American Spaces network, and Mike has been part of the project since its inception, traveling to more than a dozen additional sites.
"This project has taken me places I never imagined working," Mike said, "It's been one of the most rewarding professional experiences of my life." Through his work with American Spaces, Mike has reached youth in Mexico City, Mexico, and adults in Bishkek, Kyrgyzstan. His recommendations shape spaces to promote and facilitate visitor engagement, just as his exhibits at the National Museum of Natural History create places of exploration, of collaboration, and of surprise for visitors of all ages.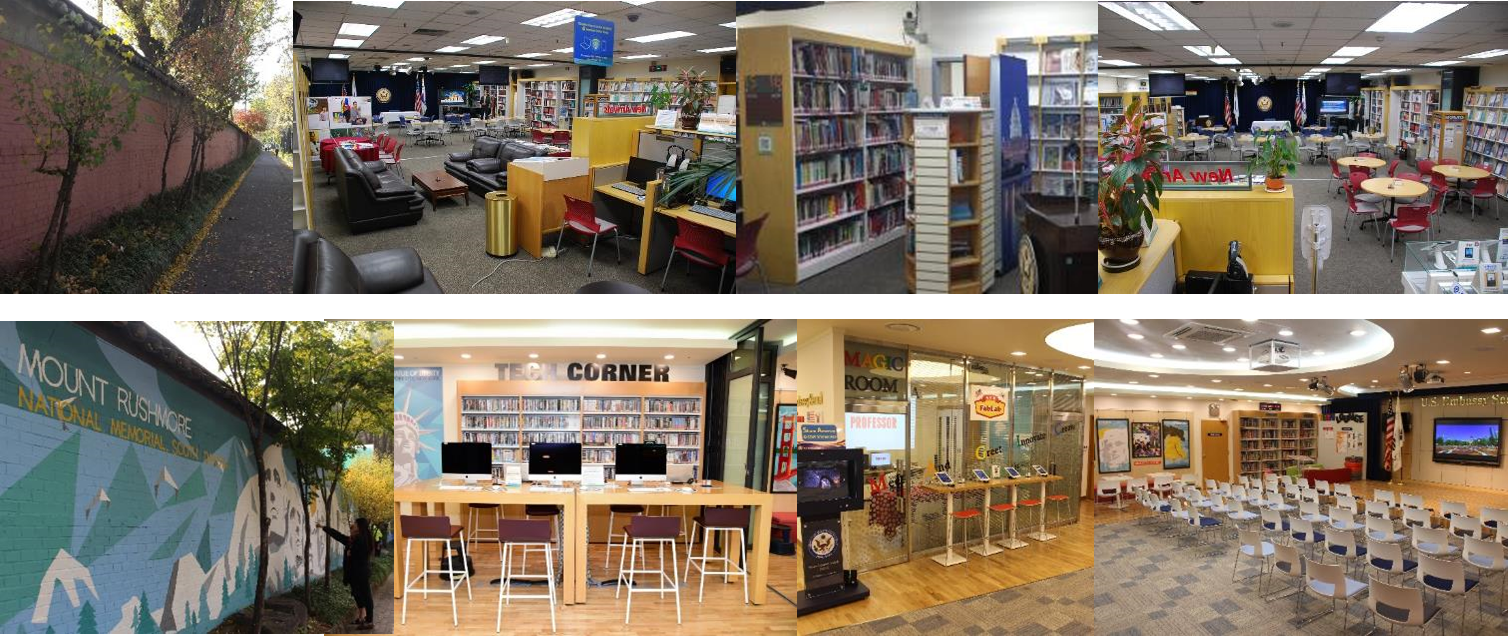 Smithsonian designers, curators, and education specialists can't travel to every American Space. So the Smithsonian team created guides for local and State Department staff, an Idea Book and a Content and Programming Book, which provide design concepts, furniture recommendations, Smithsonian resources and images, programming concepts, and digital strategies to the global network of American Spaces. The books are available to anyone who wants to organize programming or provide interesting content to American Spaces visitors.
Using the Idea Book and Content and Programming Book, Aviva Rosenthal, Liz Tunick Cedar, and Lauren Appelbaum from the Office of International Relations have been leading trainings for the project, traveling to spaces and holding virtual conferences with local partners to demonstrate best practices for using the content and design recommendations created by Mike, Amy, and experts from throughout the Smithsonian. They show Embassy and local staff how Smithsonian content can enrich their American Spaces, and learn how Smithsonian content is being interpreted and reinterpreted all around the world.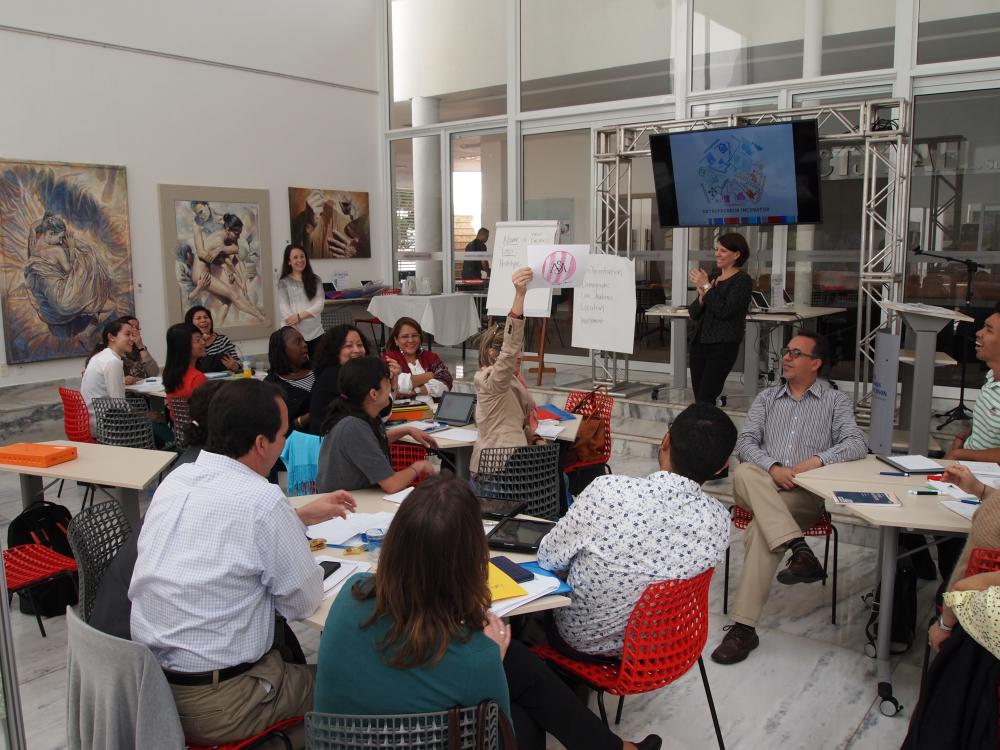 The American Spaces network facilitates honest exchange between local communities and with U.S. diplomats and staff. When Liz visited an American Space in Morocco, young adults shared with her, "This is where I feel safe, where I've made relationships for life. It's my second home, my second family." American Spaces provide a safe place where young people can meet each other, meet American diplomats, local leaders, and talk about issues that matter to them.
 Liz describes how "These spaces play such a critical role in countering negative perceptions about the United States – our policies, our values, and our citizens. Connecting people to policy through human interaction and by providing opportunities for learning and self-expression completely changes the narrative people have about the U.S. Not only can we help improve the quality of life for our fellow global citizens, but we can make lifelong friends – for our institutions and ourselves." Even when governments may not currently be communicating, American Spaces create the space and possibility for individuals and communities to engage in dialogue for change. Through these spaces, the State Department and Smithsonian are working together to facilitate diplomacy on a human scale, through everyday interactions and exchange.