Mar 20, 2016
Tall pillars of stone dot the Mongolian steppe. Running deer and graphic motifs are etched into the stones, which may rise up to twelve feet in height. Telling the stories of ancient herding peoples and nomadic warriors, these "deer stones" represent the tangible cultural heritage of early Mongolians. Over time the people who erected these deer stones disappeared and reindeer herding cultures emerged among the forest and taiga peoples of northern Mongolia. The Dukha people, commonly known in Mongolia as the Tsaatan, may be the descendants of these ancestral reindeer herders. A community of only 40 families today, they are the last reindeer herders of Mongolia and the southernmost reindeer herders in the world.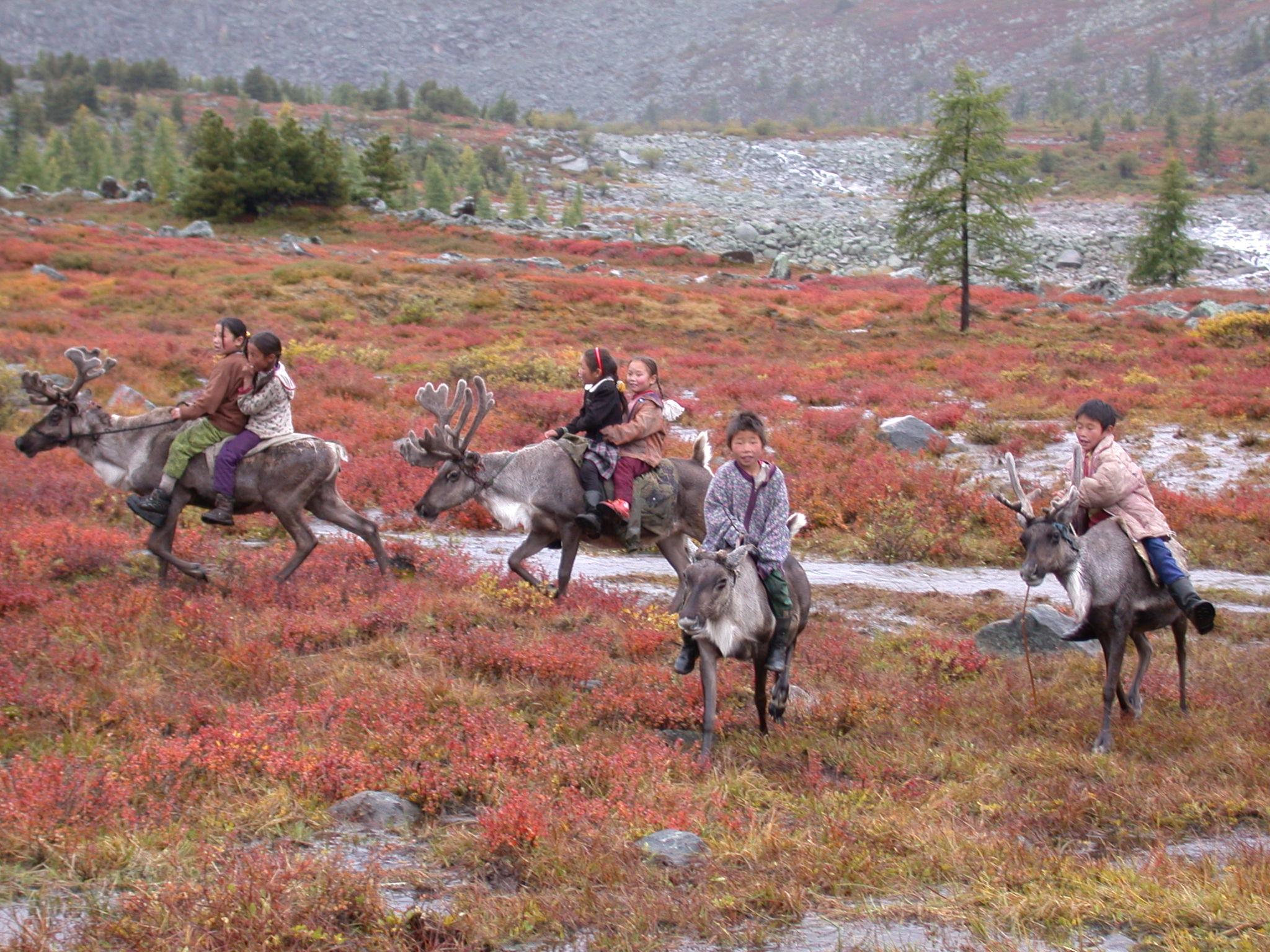 Climate change and rapid modernization are threatening both the Tsaatan way of life and the deer stones. Warming temperatures and extended droughts are threatening the alpine and lichen pastures where reindeer feed, and consequently, the traditional livelihoods of the Tsaatan. As poverty forces Tsaatan and nomadic Mongolians from the taiga and steppe to urban centers, looting of tangible cultural heritage such as deer stones is on the rise. Isolated on the Mongolian steppe, without regular monitoring, deer stones have been toppled and defaced with graffiti. Deer stones embody Mongolian cultural heritage, but slow degradation and deliberate destruction are threatening to erase this history.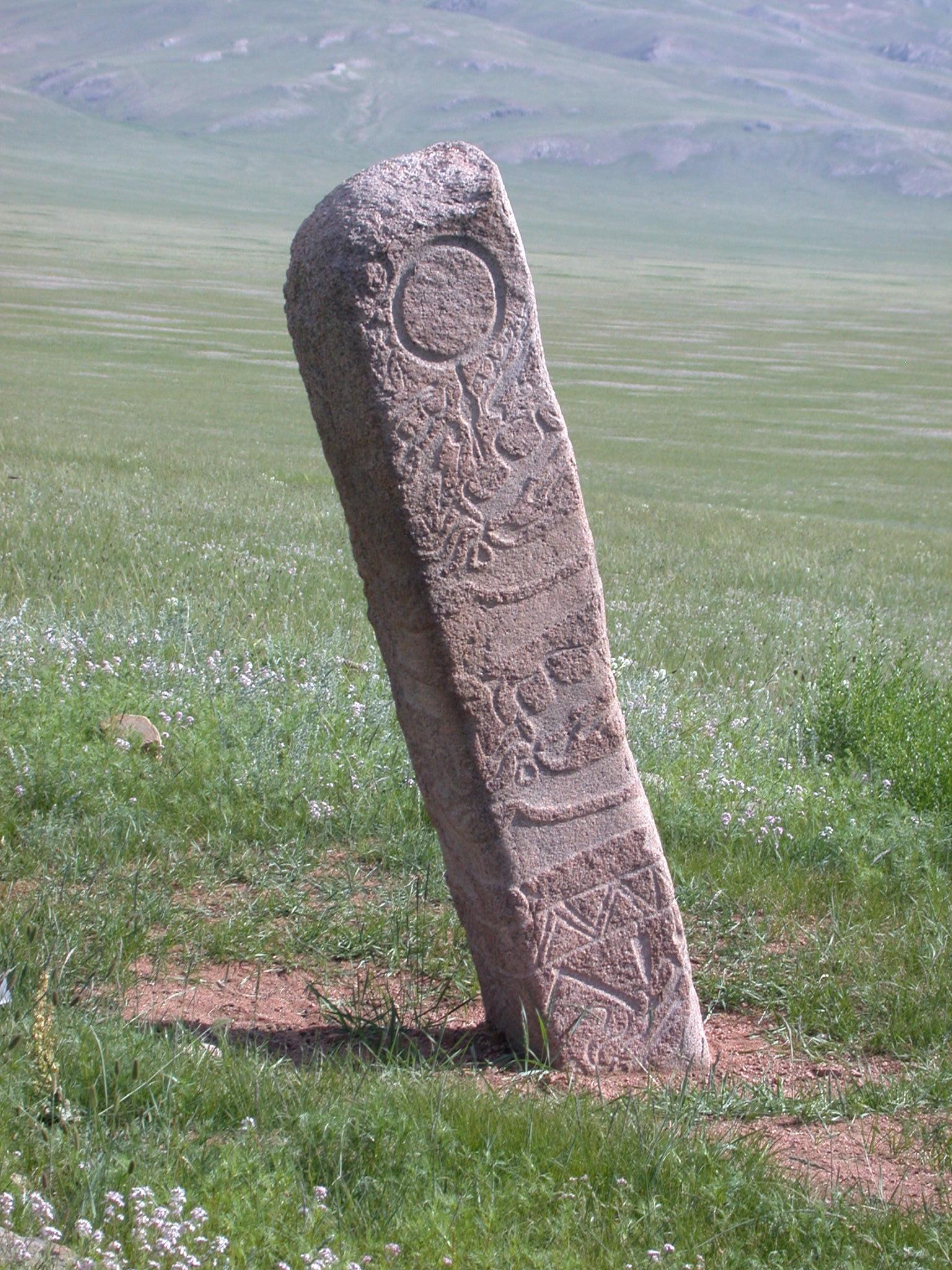 A team of Mongolian and Smithsonian anthropologists, archaeologists, conservators, ethnobotanists, and technicians have been excavating, scanning, and cataloguing deer stones across northern Mongolia, working against time and the ravages of the Mongolian climate to document deer stones and support the Tsaatan and Mongolian communities who watch over them.
Deer stones are some of the most spectacular expressions of Late Bronze Age (1400-700 BCE) art anywhere in the world. They take their name from the intricate designs of jumping deer carved across their surfaces, and hold clues to the spread of ancient peoples across Central Asia and perhaps even to the Americas. Led by Smithsonian anthropologist and director of the Arctic Studies Program at the National Museum of Natural History William Fitzhugh, the Deer Stone Project is studying these megaliths to learn more about how peoples of the past spread across Central Asia, Siberia, and the Arctic, and how climate change is threatening Mongolian cultural heritage today.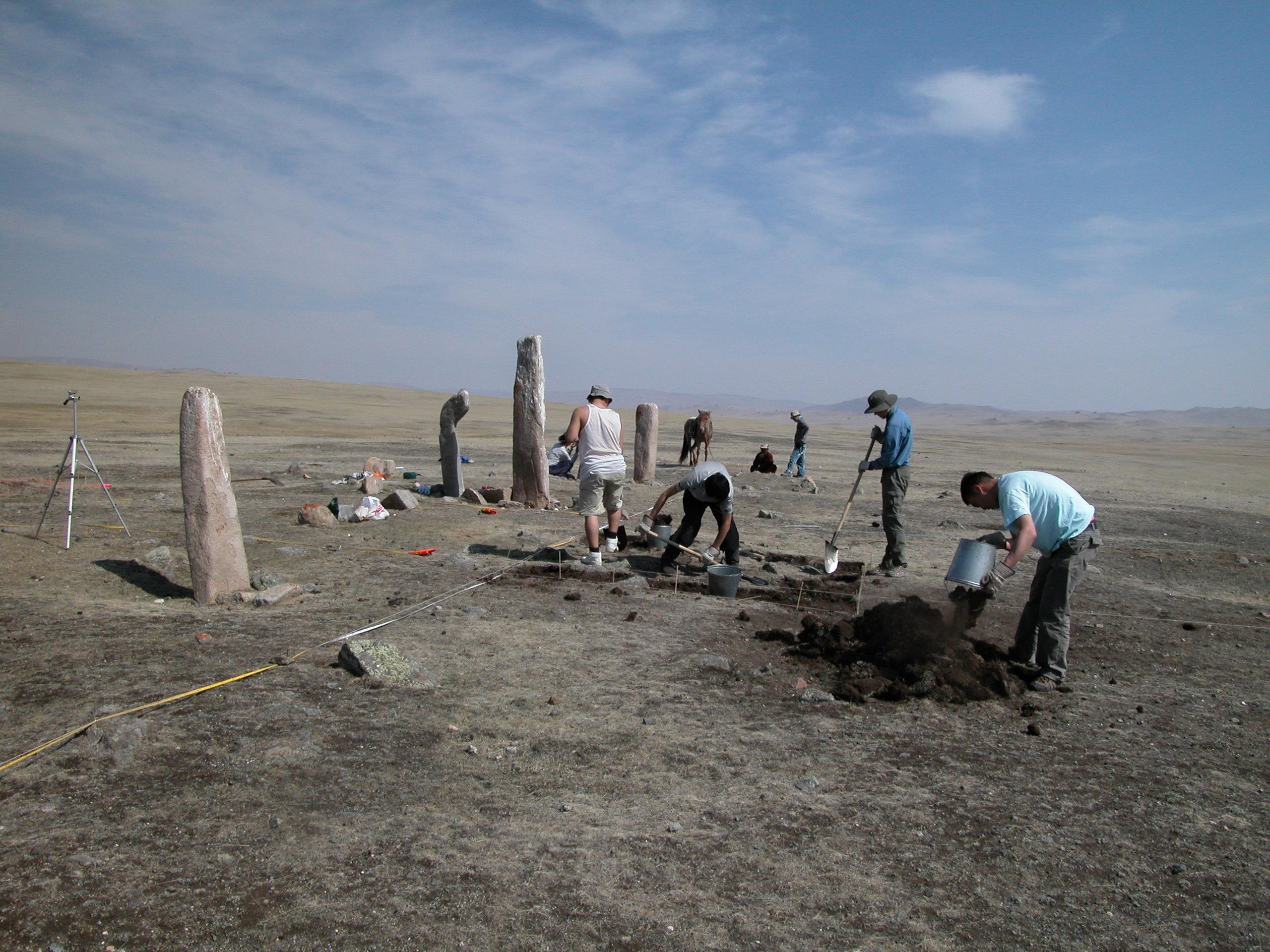 Since 2001, the Deer Stone Project has documented more than 550 deer stones in Mongolia's grassy northern steppe region. With support from the Trust for Mutual Understanding, National Geographic Society's Expedition Fund, the U.S. Department of State's Ambassador's Fund, and the Luce Foundation, Smithsonian researchers are working with Mongolian scholars and authorities to document these sites and record changes to deer stones, recommending mitigating steps to preserve these artifacts. "We are describing deer stones so that officials can recognize and work to protect them," Bill said. "Most importantly, we are working with local communities to connect them with and encourage them to protect the sites."
Smithsonian and Mongolian scientists aren't only documenting deer stones. They are studying the entire cultural ecosystem of Mongolian reindeer herding, from deer stones, to burial mounds, to the relationships between the reindeer and the lichens they depend on for food. Harnessing Smithsonian expertise from diverse fields—from archaeology to lichenology—the project team is working locally to capture this cultural heritage from many perspectives using a range of technologies.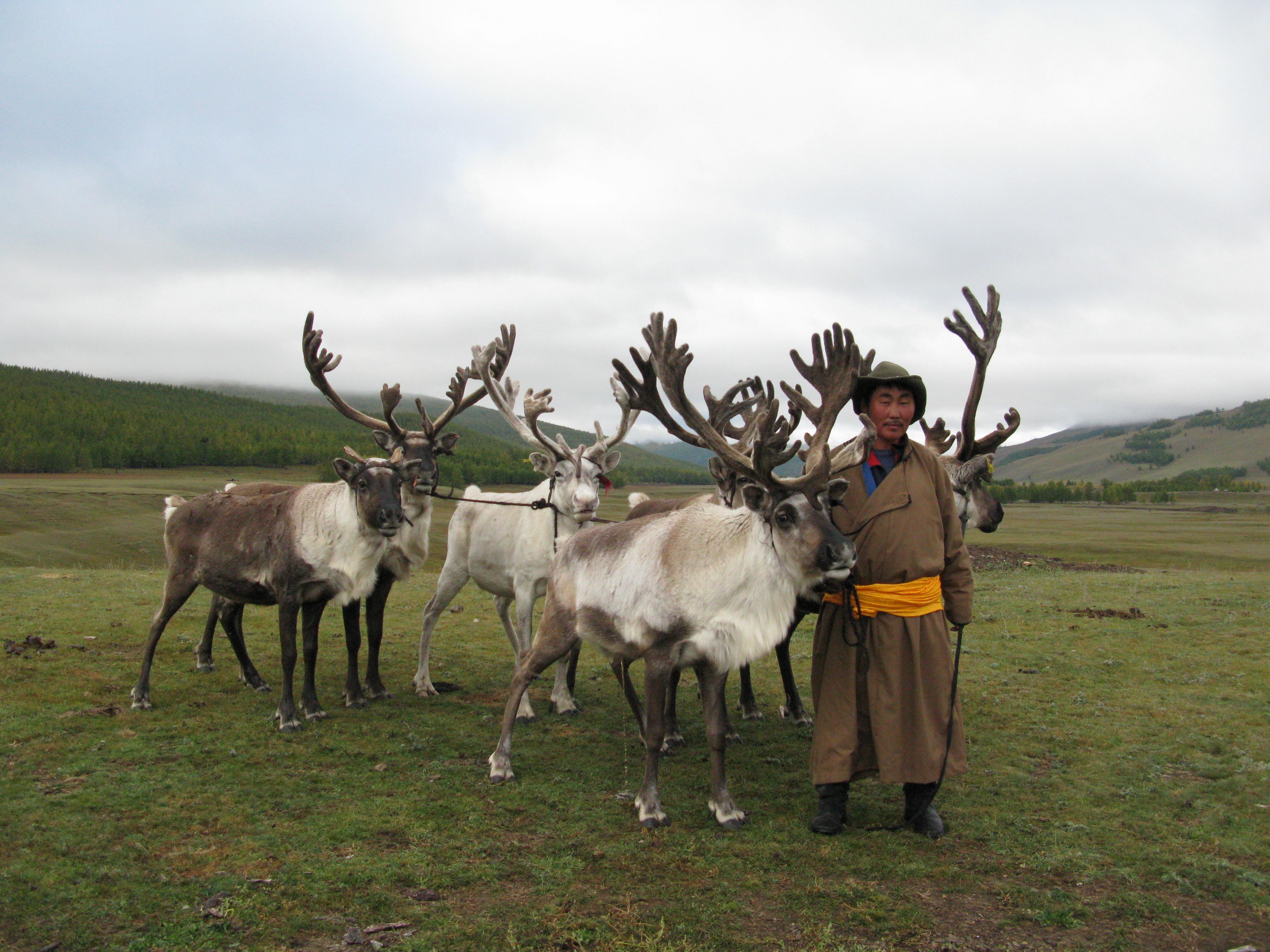 Smithsonian anthropologist Bruno Frohlich has meticulously documented khirigsuurs, the burial mounds often located next to deer stones, at dozens of dig sites across the Mongolian steppe. Bill, Bruno, and ecologist Steven Young have discovered similarities between deer stones and art from arctic regions as far away as Alaska. They were the first to apply radiocarbon dating to deer stones and khirigsuurs, using teeth from the heads of sacrificed horses they found buried around the stones. With this method, they found that deer stones and khirigsuur burials date from 3200-2700 years ago, 500 years earlier than earlier researchers believed, making deer stone art a precursor of the famous Scythian Iron Age art style of ca. 500 BCE.
Smithsonian ethnobotanist Paula De Priest is studying the relationships between lichens and reindeer herding communities. She works with Tsaatan herders to discover and identify lichens, and accompanies them to remote and abandoned places and camps where she hears stories about their families and communal history. Since 2002, Paula has been exploring the plants, landscapes, and worship structures that comprise Tsaatan annual nomadic migration in the reindeer herding regions of northern Mongolia. Traveling with a team of Tsaatan guides, she has explored thousands of square kilometers of Sayan Mountain taiga and Darkhad Valley pastures on horseback. By examining and documenting the locations, forms, and artifacts of over 150 worship structures, her research looks for elements of ancestor worship, shamanism, and Buddhism in the landscape-related worship traditions of the communities along Mongolia's border regions.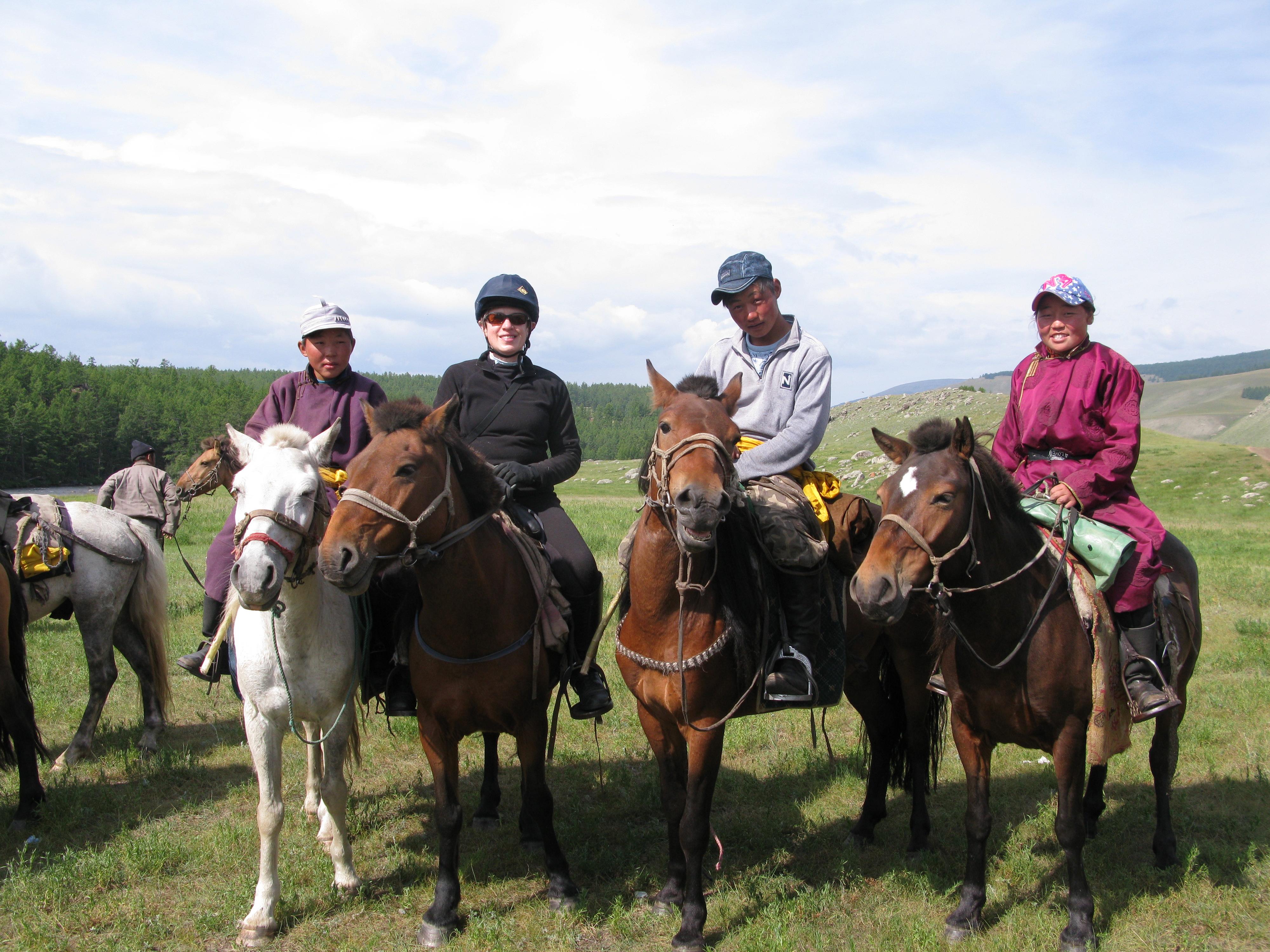 In August 2012, Paula noticed extensive looting at Ulaan Tolgoi, a khirigsuur and deer stone site. She was able to monitor the extent of the looting, drawing on the documentation that Smithsonian scientists Rae Beaubien, Mel Wachowiak, and Vicki Karas have made over many years by digitally scanning stones for hours in the field. After she showed photos documenting the damage to the provincial government, the government restored the site within a year of its looting and built a protective fence surrounding the site.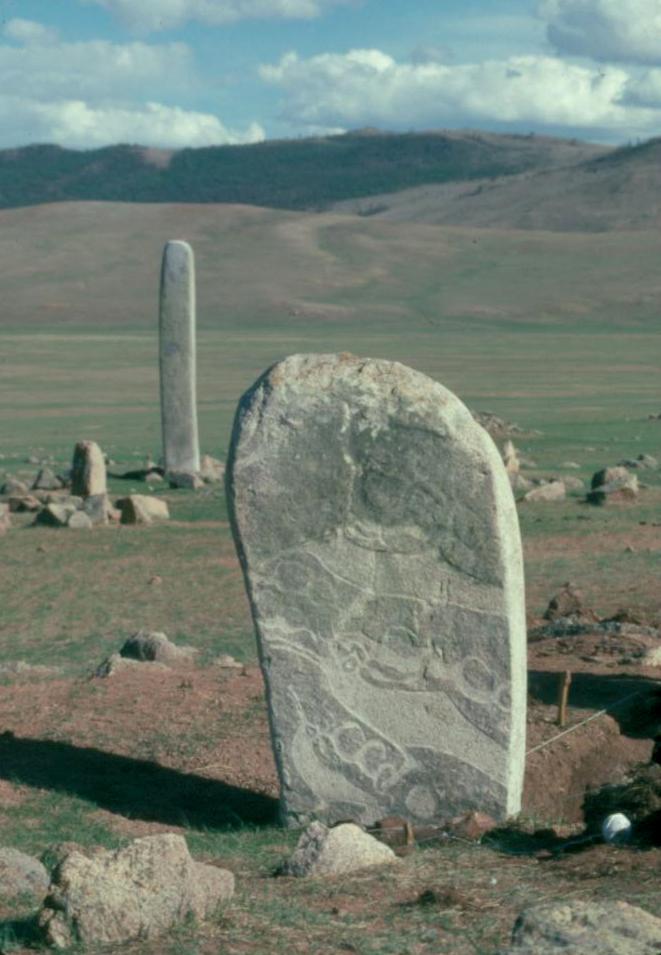 Today the project is working with colleagues in Ulaanbaatar to compile this research and documentation into a new catalogue of Mongolian cultural heritage, connecting documentation from archaeological sites, ethnobotanical field reports, digital images of the stones—including hundreds of 3D digital scans—and site surveys into a new virtual database of georeferenced cultural heritage. This will be a resource to combat trafficking in cultural heritage and preserve deer stones and Mongolian culture for posterity. Through more than a decade of engagement and fieldwork across many different disciplines, the Deer Stone Project is demonstrating how researchers can work with local communities to support the restoration and preservation of cultural heritage.