Jan 18, 2016
Orchids are the most diverse plant family on the planet and grow on every continent except Antarctica. Many individual species are highly specialized for their habitats and susceptible to sudden catastrophe. Former Smithsonian Gardens' orchid expert Tom Mirenda recently collaborated with Peruvian biologist Carmen Soto to study how the Smithsonian's management of rare orchids can translate to better conservation practices of orchids in their Peruvian cloud forest habitats.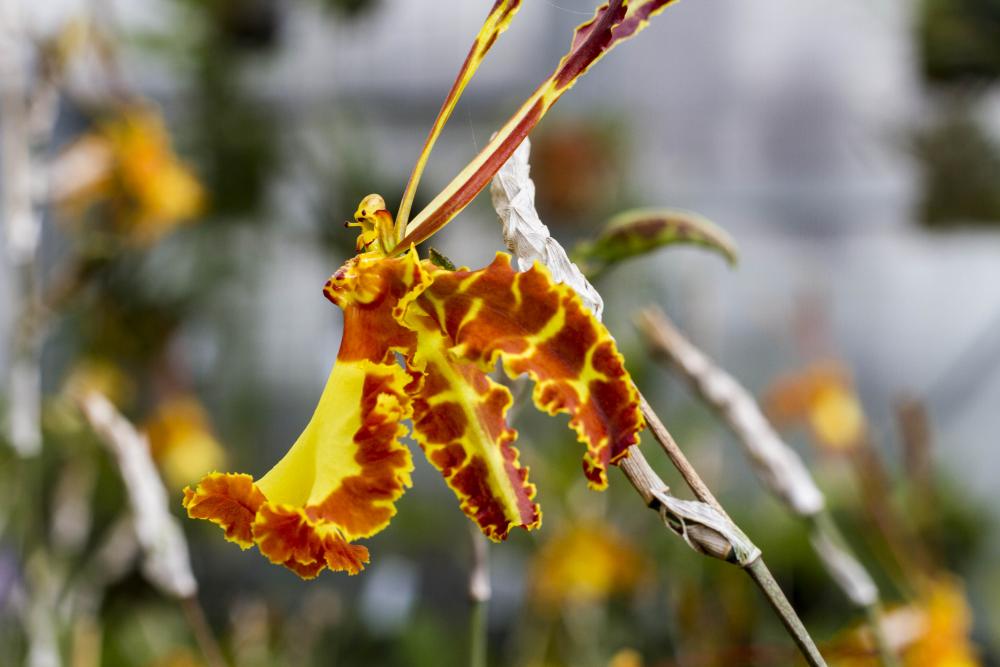 Carmen studies and tracks cloud forest orchids at Inkaterra, a 12-acre ecolodge and nature preserve at the foot of Machu Picchu. The region around the mountain is home to an extensive population of orchids. Of Peru's estimated 3,000 orchid species, nearly 400 species have been identified at Inkaterra alone. Carmen also works to develop scientific, technological, social, and cultural research programs to help manage and protect the dazzling diversity of many species of plants and animals in their Andean and Amazonian habitats.
Smaller gardens like Inkaterra may be some of the only places currently tracking native orchids endemic to their areas, yet many of these gardens are either unknown or lack the capacity to connect with international resources aimed at conserving endemic orchids. Access to facilities and expertise like those at the Smithsonian can help smaller botanical gardens—as well as efforts aimed at conservation of other plants, animals and ecosystems—contribute to and benefit from broader conservation efforts.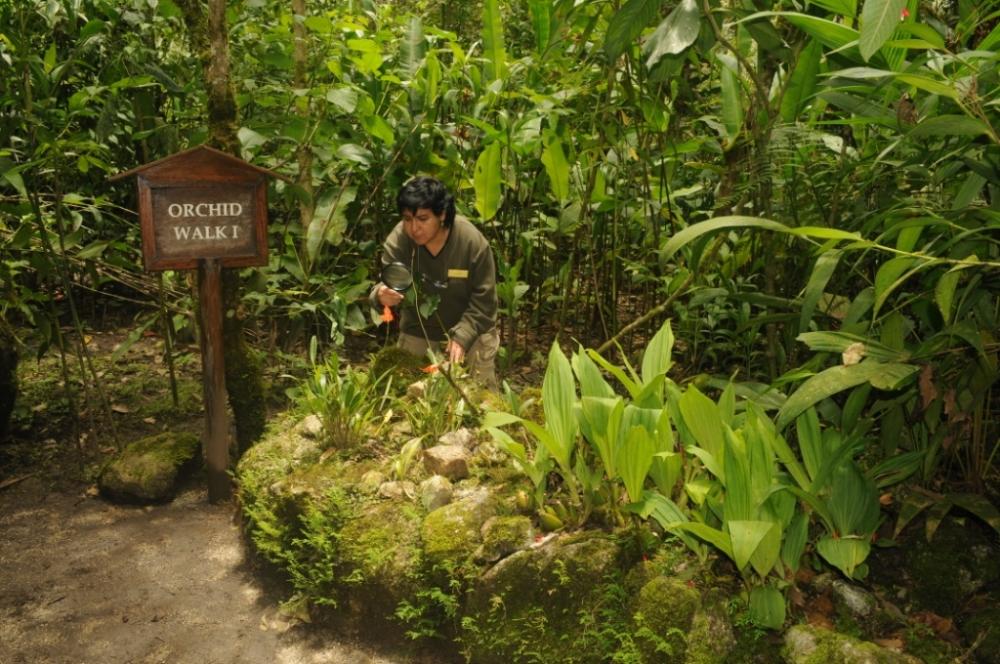 "There are these informal orchid gardens where people rescue orchids, and put them in a garden setting very near to their natural habitat that's easy to study and easy to access," Tom says. "The problem is that these gardens aren't affiliated with any botanic gardens or a scholarly institution. Our challenge is to get them together and to get the information of all of these places that are actually doing ex situ conservation, without the isolation and obscurity."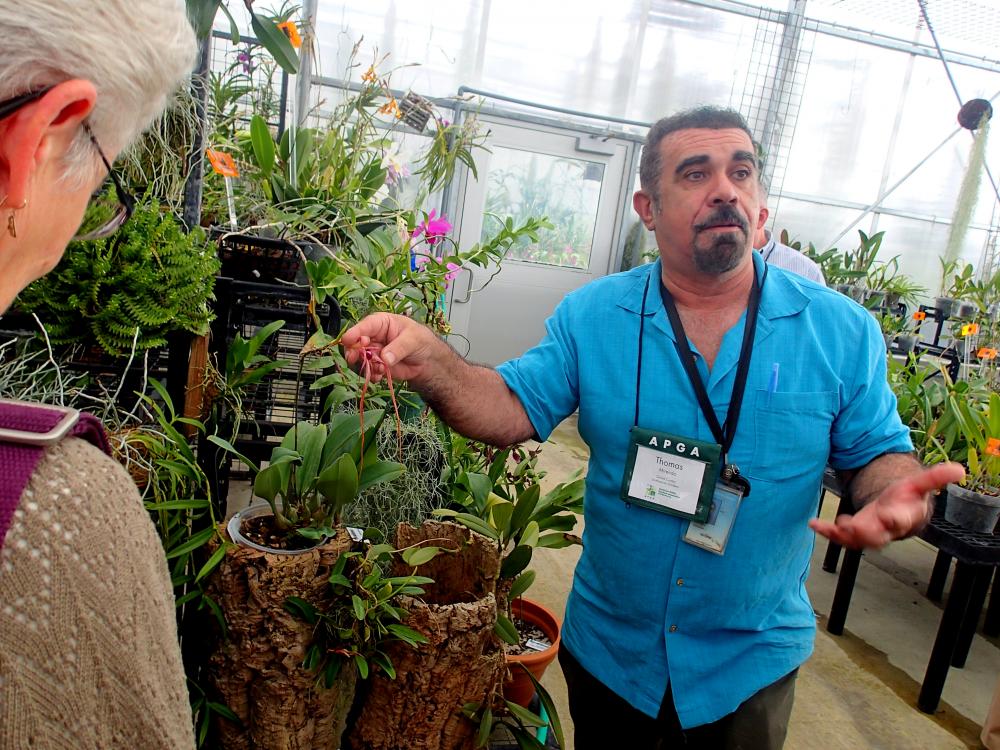 Unlike rare orchids in other places, which may be removed from their natural habitats to greenhouses half a world away, Inkaterra preserve's 389 species of orchids all grow in their natural habitats—the largest private collection of native orchids growing in a wild setting, according to the American Orchid Society. New species are discovered every year.
"What we hope to do is give the orchids we rescue the best conditions available, and then eventually return them to their habitats," Carmen explained. "Species that have very low populations can be repopulated in their natural habitat, but still always be in their true habitat conditions and altitude. We do not want to take them out of their natural habitat."
Yet the reserve lacks a greenhouse for breeding and research. While seemingly unnecessary in a locale where orchids thrive without intervention, the addition of an orchid cultivation program would allow Inkaterra to strengthen populations of rare Peruvian species present in the ecolodge's forests, but also from elsewhere in the region and across Peru. A formalized study scheme would also allow other researchers to better catalog and share knowledge of the species there.
Working with Tom in the fall of 2015, Carmen explored how Smithsonian horticulturalists track, care for and maintain a collection of 8,000 plants representing 2,400 orchid species. This unique opportunity allowed Carmen an in-depth look at the care and management of many delicate species.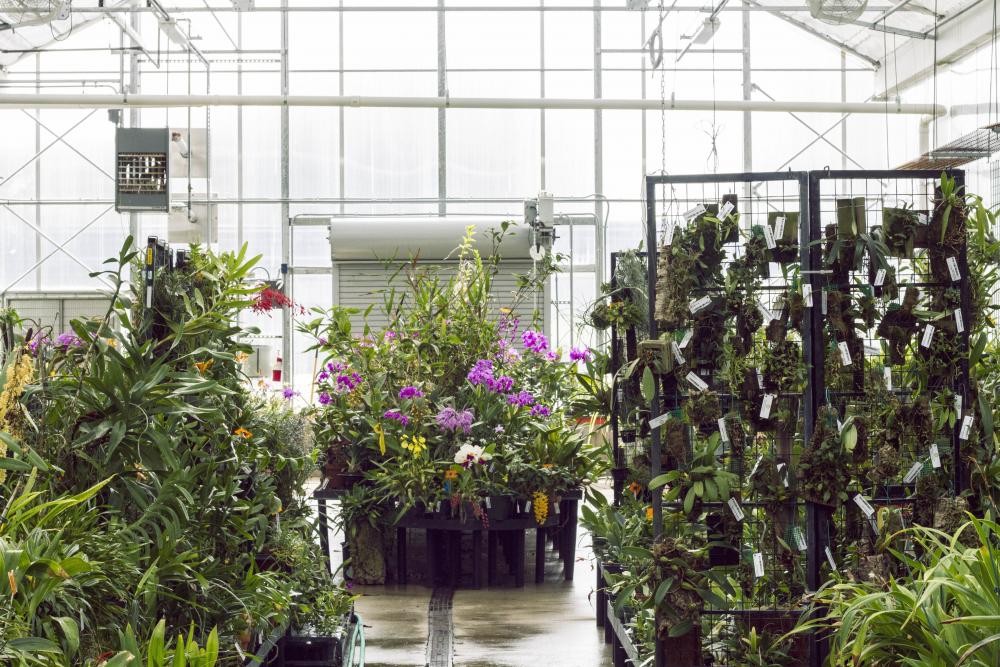 "We want to be able to preserve species with the technology that I came to learn about here," Carmen says. "Through the gardens, we want to teach people about conservation, to learn how to preserve and take care of the orchids. But first we need to preserve our forests—if we preserve those, it protects the diversity of orchids as well as other flora and fauna that are also important."
Smithsonian Gardens' orchids are accredited by the Plant Collections Network, which recognizes outstanding assemblages for their value for genetic studies, breeding, and scientific research. Smithsonian Gardens orchid holding is the first tropical orchid collection to be included in the network. Members of the network can compare assets, identify gaps and duplications of species in their collections, and better facilitate research and knowledge sharing.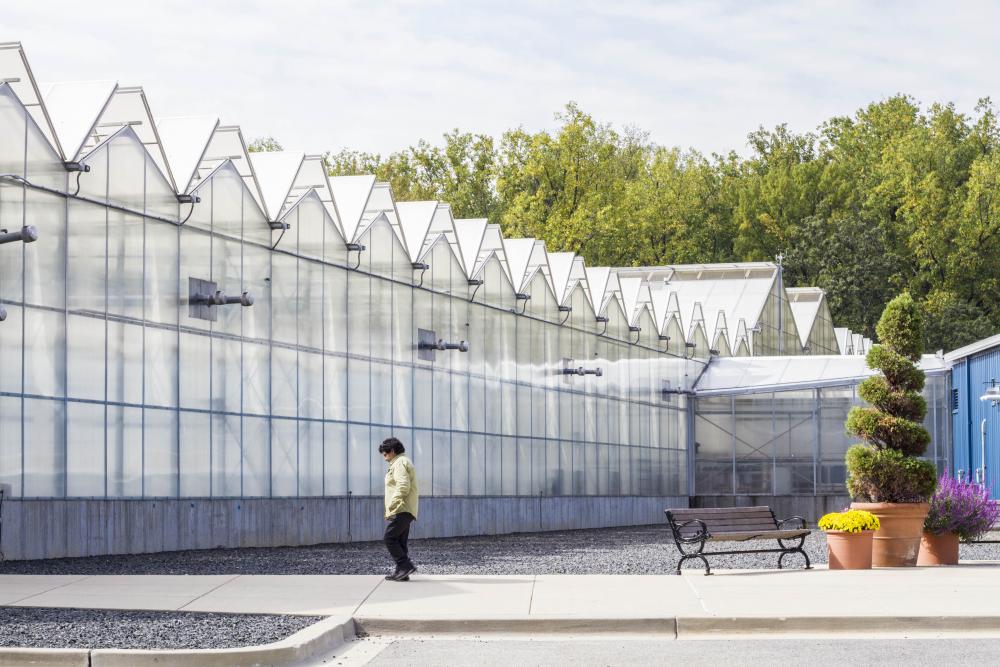 Carmen's training with Tom explored how staff and volunteers can ensure the proper growing conditions for a given species of plant, how Smithsonian Gardens tracks identification, origin, blooming and propagation, and other ideas for methods to benefit Inkaterra's conservation efforts.
"Carmen was exposed to all kinds of things that she's never seen before," Tom says. "It's an eye-opener to see how technology can be used to track and keep notes about each plant."
The Convention on International Trade of Endangered Species (CITES) tracks the conservation status of flora and fauna on its Red List, helping to denote threatened and endangered species. The difficult nature of scientific study in developing nations, which also often hold some of the most diverse ecosystems in the world, means many species are missing or underrepresented on that list. Helping smaller centers for conservation do their own cataloging work is a step toward filling in those critical gaps in knowledge for the global scientific and conservation communities—just one example of how smaller conservation efforts throughout the world can benefit from global interconnectedness.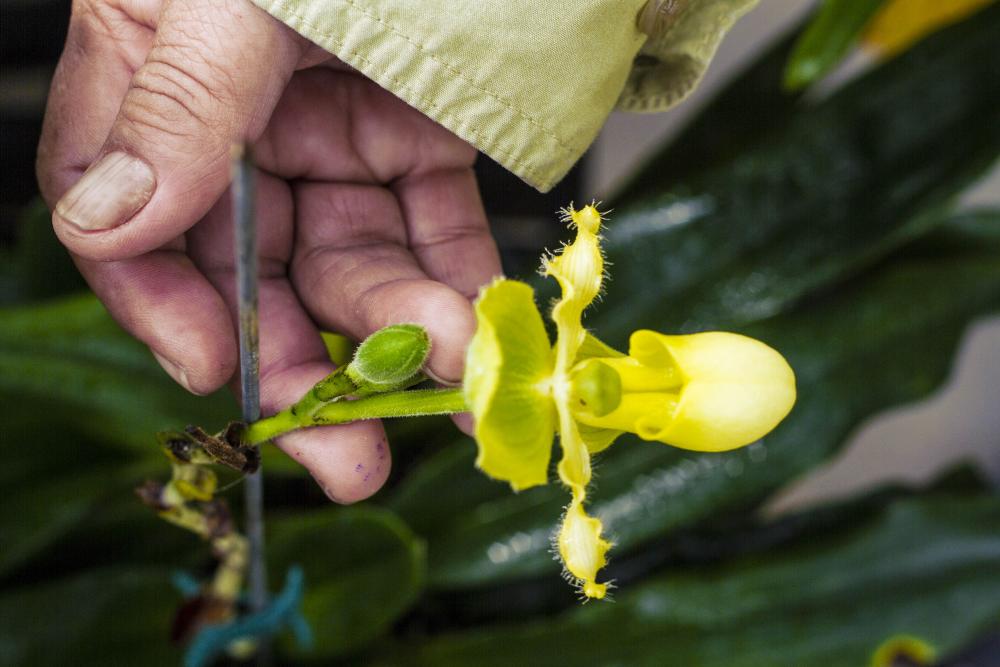 "The challenge with these smaller orchid gardens is to get these strange and wonderful endemics cataloged somewhere so we even know they exist," Tom says. "I can grow them here in Smithsonian Gardens' greenhouses, but these informal gardens do a much better job of growing the plants. Harnessing that will be helpful for realizing the goal of having endangered plant species be in ex situ conservation programs in their countries of origin."