Jul 18, 2015
Smithsonian scientists are using geographic information systems (GIS) technology to understand how to conserve wild Asian elephants. In 2002, scientists Peter Leimgruber and Melissa Songer from the Smithsonian Conservation Biology Institute (SCBI) initiated the first satellite-tracking project on Asian elephants in Myanmar.
While media attention is often focused on declines in African elephant populations from illegal poaching, Asian elephants are even more endangered, with approximately one-tenth of the wild population remaining. The greatest threat to Asian elephants is habitat loss as land is converted for agriculture. This change in land use also results in conflicts between elephants and farmers or plantation owners.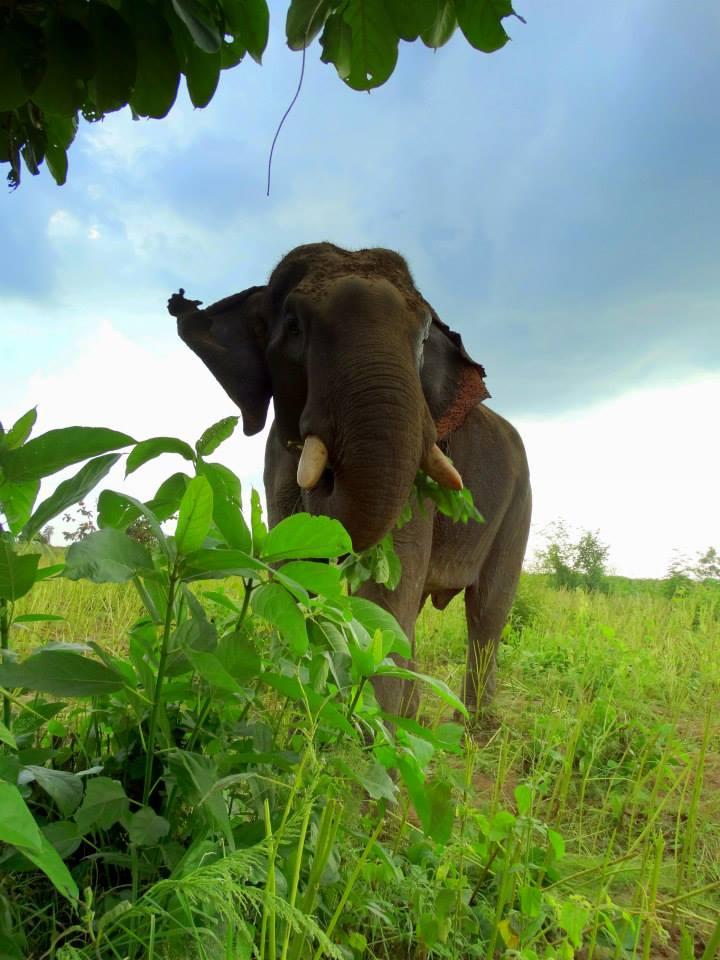 Today, researchers estimate that only 30,000 to 50,000 Asian elephants remain in the wild, scattered across fragmented habitats in 13 Asian countries. Because Asian elephants are typically forest dwellers, it's challenging to observe them in the wild. This makes assessing population levels difficult for wildlife managers trying to develop conservation strategies. 
To remedy the challenges of observing and tracking individual elephants, scientists are using new methods and technologies to estimate populations and gather information on behavior and movement patterns. Satellite tracking is one of the most promising of these new methods.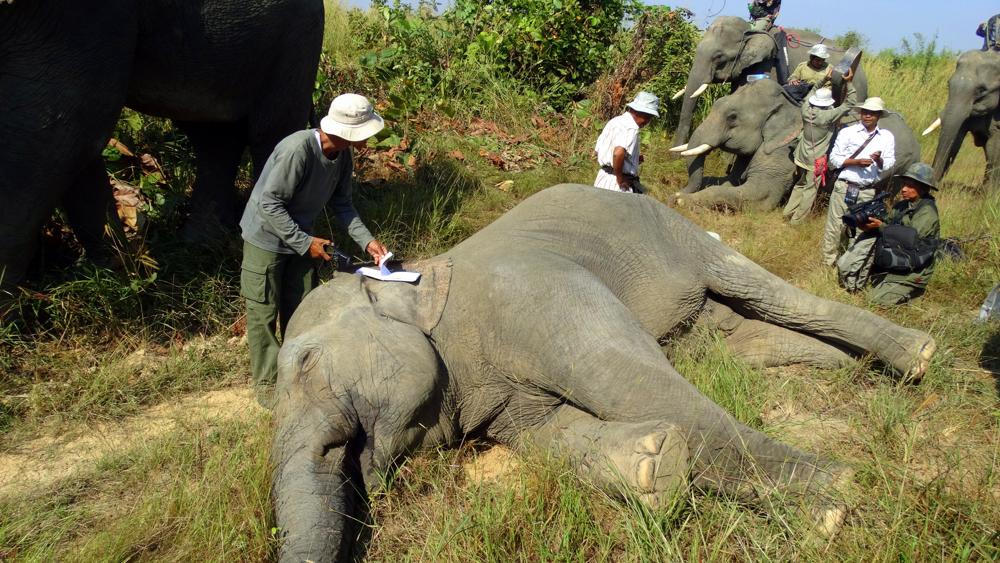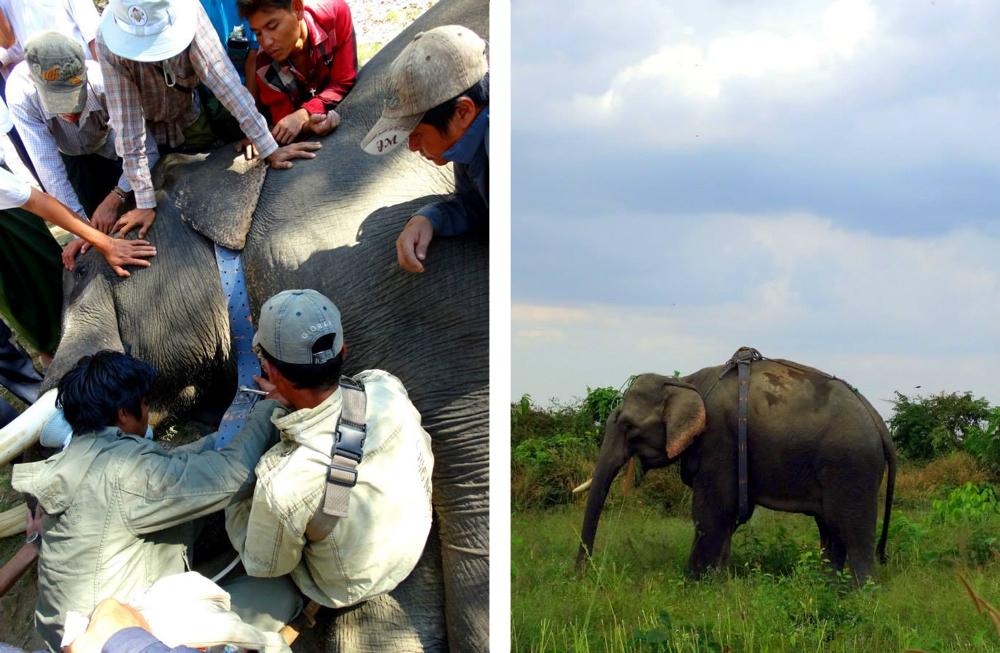 Satellite collars with Global Positioning Systems (GPS) allow researchers to pinpoint precise elephant locations several times each day. These readings show patterns in seasonal movements, home range and habitat use.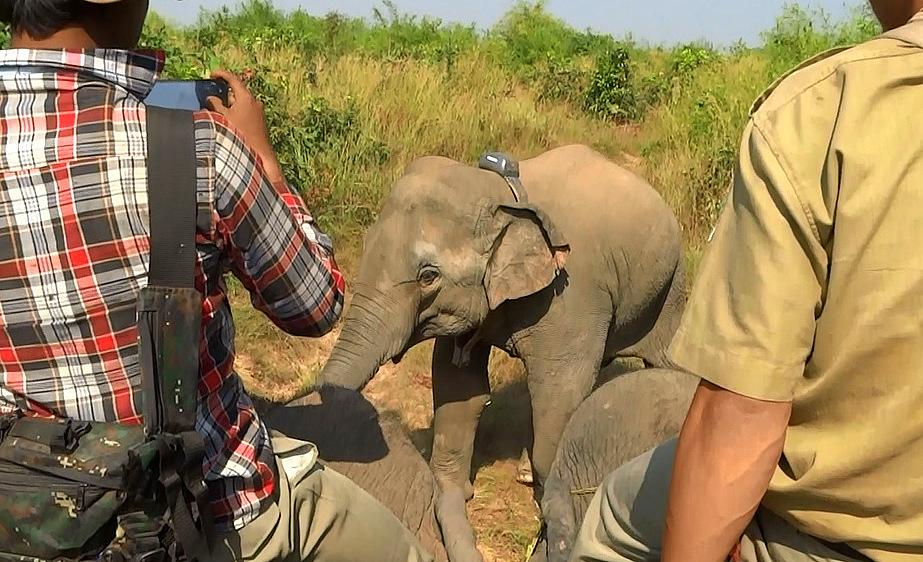 Smithsonian scientists use this approach to assist government agencies and conservation organizations across South and Southeast Asia develop better plans to manage and conserve elephants.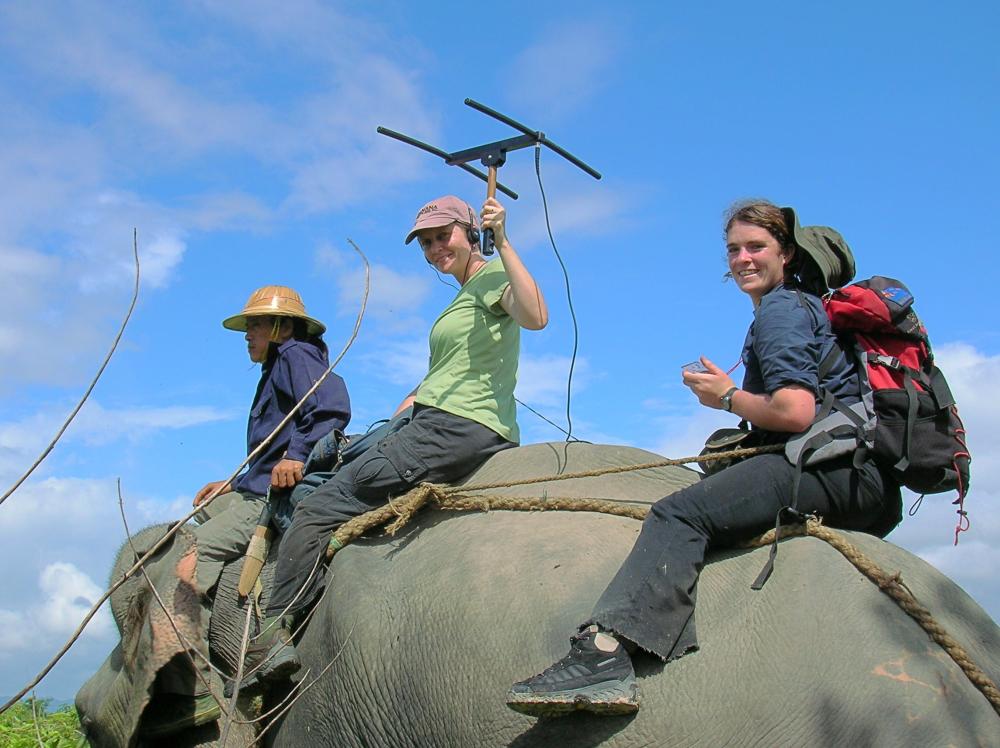 Since its inception, the Smithsonian team has satellite collared and tracked 10 elephants in Myanmar, and collaborated on collaring many other elephants elsewhere in Asia. Scientists at SCBI are using the data and working with foresters in Myanmar's Bago Yoma mountain range to develop new management strategies for reducing human-elephant conflict in the area. For example, with their observations of elephant movement patterns, Smithsonian scientists and colleagues in Myanmar can strategically plan interventions, such as temporary electric fencing, to protect people and crops from elephants.   
Involving local communities in the project is critical to the effort's overall success. In summer 2014, Christie Sampson, a doctoral candidate at Clemson University and former Smithsonian fellow, led town-hall style meetings and conducted interview surveys with residents in rural Myanmar. These activities helped the team to discern the types of conflict communities experienced, such as crop raiding or fear for personal safety, and what mitigation strategies local villages are currently using.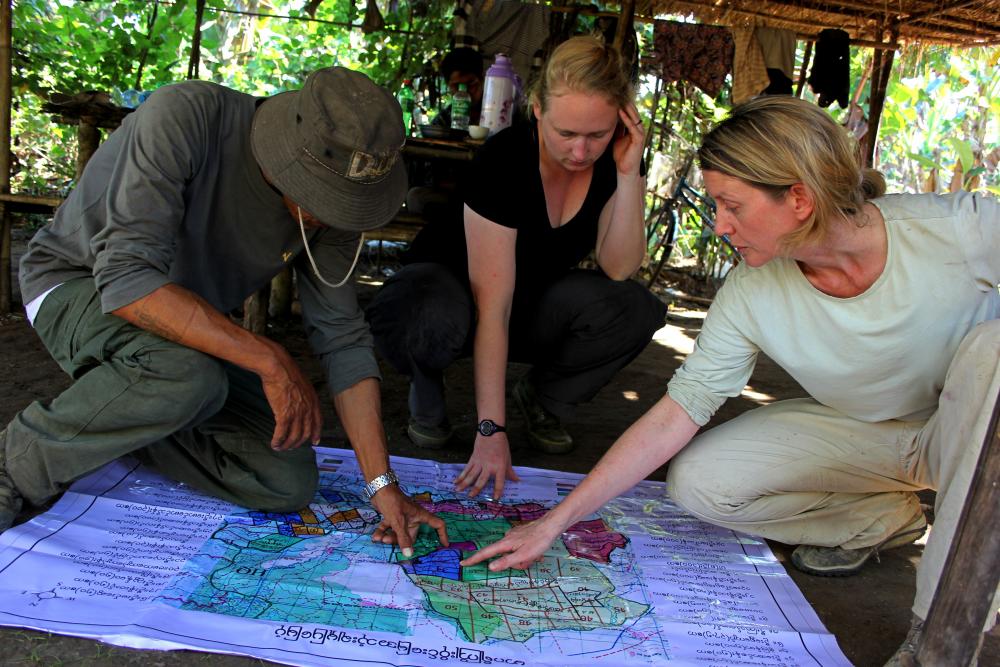 The interviews also helped scientists understand how the local communities perceived the risk of living with elephants and their conservation attitudes towards protecting this endangered species. Involving local communities in projects helps to gain the trust and goodwill of residents, which is key to the long-term success of human-wildlife conflict management. The team found overwhelming support for their project and, despite the high level of conflict, a strong desire to conserve the elephant population in Myanmar.
In December 2014, Smithsonian scientists returned to Myanmar and attached satellite-GPS collars to four more adult male conflict elephants. Already, the data received from the collars has provided clues as to how the elephants use the landscape. Scientists will use data to determine how the elephants behave before, during, and after conflict. This will help to evaluate whether or not new mitigation strategies are effective. The team hopes to expand this program and collar an additional 20 elephants over the next few years.